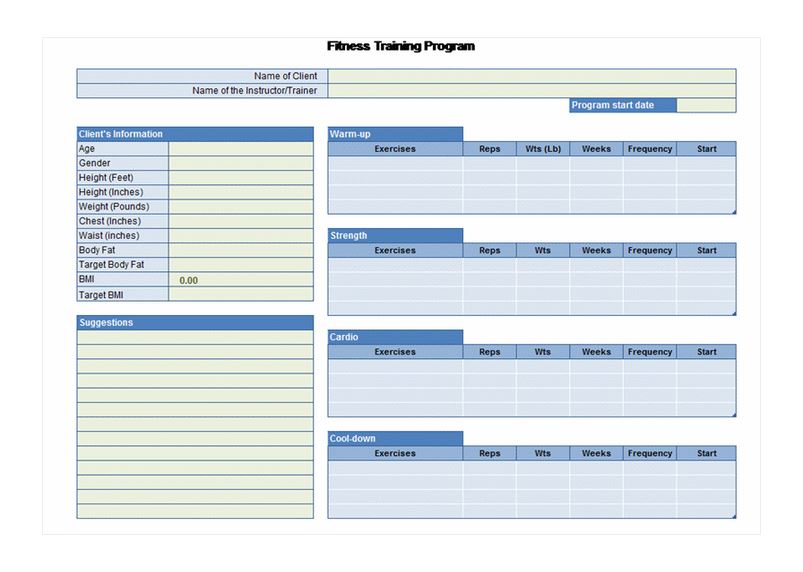 Successful Fitness with an Exercise Planner
Success with nutrition and exercise begins for most people as an internal responsive process. This process has to initiate a realistic personal statement toward positive health goals. The question, "Do I Look Like What I Project?" is one that needs a good mental and physical assessment that is inevitably lived daily through proper eating and exercise. Most people look externally for answers and motivation but true motivation for a healthy living in all aspects is authentic self accountability. An exercise planner can be a worthwhile tool that gets anyone on the right track toward lifelong fitness. This takes place immediately when it is time to get on the trail toward healthy living and fitness.
Exercise Planner: A Plan for Health and Well-being
A healthy successful person makes a visible declaration that others can see each and every day. With diet and exercise, this is possible because the individual makes decisions as to how they are going to meet their goals each and every day. Nutrition and exercise do not take vacations, and there is no magical formula that makes successful changes overnight. An exercise planner is an "in your face" visible tool for positive nutritional and physical change. This page features a free, customizable and downloadable exercise planner that can be the agent to create the physical change that anyone wants by having the opportunity to see the change in person and on paper.
This process of personal development is a combination of meeting daily goals and personal growth and satisfaction. These are two effective tools that allow anyone serious about their health. An exercise planner allows the user to notate what happens on a daily basis toward meeting fitness goals. The final goal is not Hollywood glamor, but overall physical improvement and total strength. This is based on development of a good set of habits, persistence, and a sense of, "Gonna Do It" that becomes the daily building block of success. Fitness is and can be a set of successfully achieved goals and positive feedback. The one important measure of these is honest self evaluation, not social opinion that may not be so realistic.
The greatest achievement of positive physical and nutritional development is to grow into a sense of true balance of goals and effort. An exercise planner is a visible means of support to guide, inspire and motivate anyone for healthy change. A health plan can be a useful tool that lets that process begin.
Download: Exercise Planner
Related Templates:
X
Your free template will download in
5 seconds
.
View this offer while you wait!