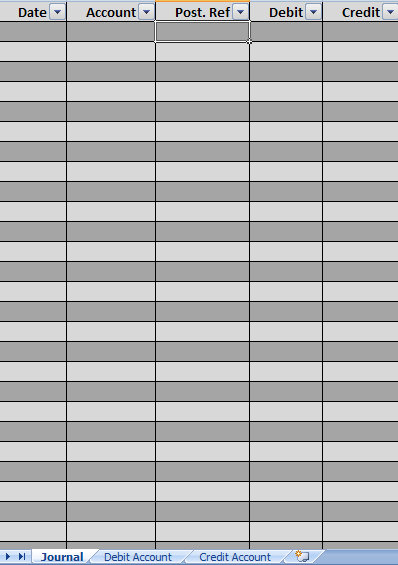 Whether it's a company of 50, five, or one, the typical small business entrepreneur tends to wear several hats during the initial start-up phase.
It's the bi-product of an unfortunate catch-22 scenario. Although you need highly-skilled and individualized labor to aid in the business legwork, you can't afford a payroll until your company starts raking in revenue. And not surprisingly, revenue is based off of financial maintenance, organization and planning – something reserved almost solely for an individual with extensive accounting expertise. In other words, a role for an experienced chief financial officer or in-house accountant.
But not surprisingly, a sizable majority of accounting-cowering business owners tend to divvy out their bookkeeping responsibilities during initial start-up phases to outside accounting firms. That outside accounting help tends to be one of the most common reasons for financial failure for most young businesses, according to a recent report by The New York Times.
In order to lay the foundation for a flourishing, profitable business, C.E.O.'s must first play the role of head accountant and C.F.O. as well.  Although it can be a  frustrating, sticky and time-consuming process for most novice business owners, self-accounting, bookkeeping and handwritten documenting will undoubtedly be worthwhile ventures for the financial fitness of your future company.
5 Premier Excel Accounting Templates to Streamline Your Business Venture
One of the most common misconceptions concerning accounting is that it's an impossible feat to manage on an individual basis. Most novice business owners assume that financial streamlining is a task associated with increased labor, costly programs, or confusing tutorials. Rather, one of the simplest and most cost-effective methods accounting can be achieved through the Microsoft Excel program.
And with the right excel accounting templates, business owners can effectively leverage, record and plan for their future financial portfolios.  From general ledgers to income statements, here are our picks for the five very best excel accounting templates for entrepreneurs and business owners.
Meticulous daily tracking is arguably one of the most crucial components to small business accounting. Although it tends to require the least amount of lingo and specialized skill, it can be one of the most time-consuming and overlooked financial processes for most beginning business owners.
With the Daily Cash Transaction Report, business owners can track total cash sales, bank transfers, cash inputs, payments, and several other monetary transactions. The template also contains a space for users to log specific notes.
Download: Daily Cash Transaction Report
Excel Accounting Template #2 – General Ledger 
General ledgers are long-term financial maps for a company's bookkeeping, and one of the most useful kinds of excel accounting templates a business owner can maintain. They can be used to plan financial statements, measure liabilities and equities, as well as help to pinpoint financial failures and successes.
With the General Ledger template, business owners can track the dates, descriptions and type of tender for their company's long-term financial transactions.
Download: General Ledger
While the basic General Ledger contains an interchangeable outline for business owners to map their financial profiles, the Sample General Leger from ExcelTemplates.net provides a kind of comparative, sample-based general ledger for reference.
Using a sample general ledger can be especially useful for business owners that need a bit of guidance when it comes to their financial tracking. The spreadsheet contains room for various account names, as well as the type of tender used, and the initial and final balances.
Download: Sample General Leger
I.R.R., an acronym for internal rate of return, can be a somewhat confusing concept for novice business owners to grasp. In specific terms, IRR stands for "internal rate of return", another world for a complex calculation used to arrive at the simple rate of return for a financial portfolio.
But with the IRR Financial Calculator from ExcelTemplates.net, this intricate calculation can be completed with a few clicks of a mouse. The interchangeable calculator maneuvers itself based on individual data input, allowing business owners to quickly, and easily, assess rates of return.
Download: IRR Financial Calculator
Profit and loss projections, another term for an income and expense statement, are invaluable tools for mapping future financial endeavors for a company.
With the Profit and Loss Projection template, business owners can navigate and isolate specific costs pertaining to their business, as well as map the rate at which those costs might expand over the following year, or decrease. These expenses range anywhere from payroll and salary, to specific advertising and marketing costs a company might accrue.
Download: Profit and Loss Projection
Related Templates:
X
Your free template will download in
5 seconds
.
View this offer while you wait!