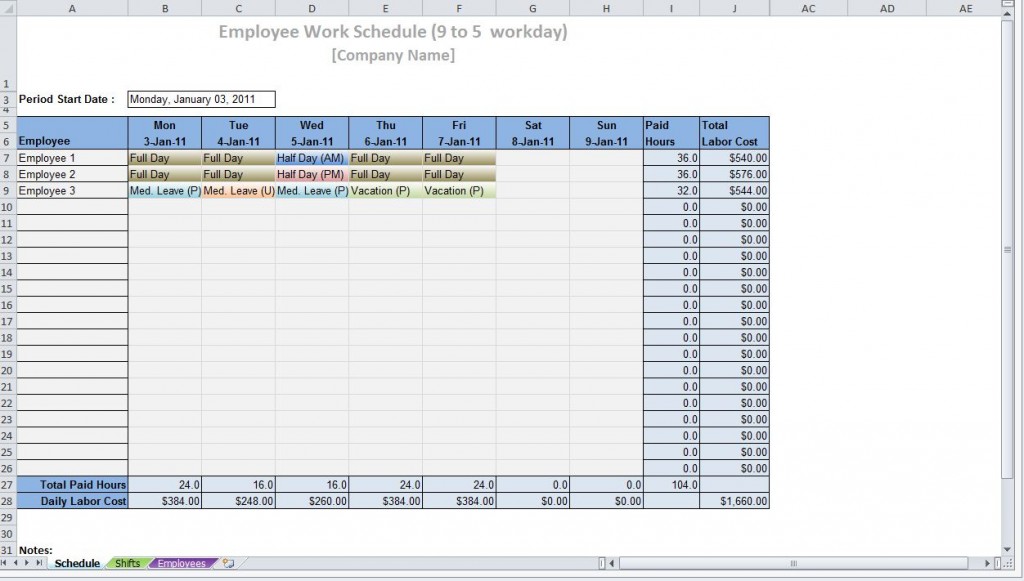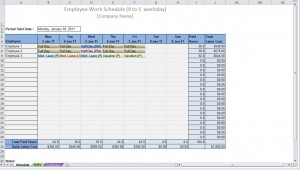 It's a phrase no employee, let alone employer, wants to heart or utter.
Layoffs.
In our financially strapped economy, laying off tends to be a process synonymous with many struggling businesses. As earnest, dedicated or quality as a level of work may be, if the cost to keep an employee is simply too high, many employers are typically put between a rock and a hard place when it comes to paying the bills. And more often than not, that answer lies in merciless layoffs.
According to a recent article by Businessweek, payroll accounts for some 60 to 70 percent of all company expenses, a tempting pool of cash that could be thwarted with a small staff cut.
But while layoffs may present an easy answer to a company's financial woes, they are hardly a permanent fix. More often than not, its those seemingly tiny – but incredibly integral – employment decisions made at the beginning of a hiring wave that tend to lead businesses down a cash-strapped path.
With Printable Work Schedule Templates from ExcelTemplates.net, business owners can effectively predict, plan and implement economically feasible payroll plans, all from a single and simple interface.
How Printable Work Schedule Templates Can Optimize Your Payroll Planning
By mapping and planning a shift schedule, business owners can:
Efficiently track daily hours logged per individual employee.
Assess each employee's hourly rate. This figure, paired with the employee's total amassed weekly hours, will be an effective tool in analyzing the total cost per employee.
Differentiate between full day, half-day, medical leave and vacation days
Manage work schedules for up to 20 employees for 9 shifts
Tips for Forming an Effective, Low-Cost Employee Work Schedule
Make sure you're aware of a particular's availability long before the first day. Projected vacation days and doctors appointments should be discussed ahead of time.
Understand your team dynamic. Do certain individuals work well – or worse – with others? Try to optimize your scheduling efforts to add to workplace efficiency.
Be aware of any "worst-case scenarios". Employees quit, or instigate actions to get them fired. Always be prepared with a back-up plan in such a case.
Make your Printable Work Schedule Templates visible for everyone. Consider posting the schedule in an easy-to-see location, as well as e-mailing the schedule to individual employees.
Related Templates:
X
Your free template will download in
5 seconds
.
View this offer while you wait!