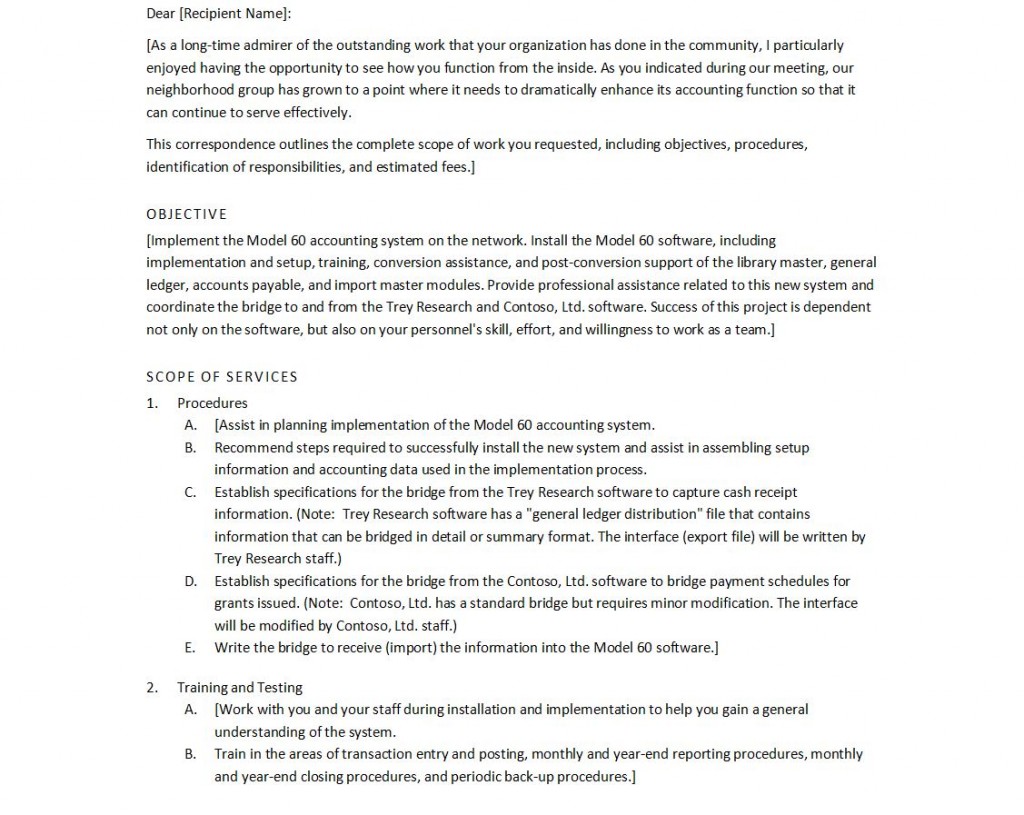 To compete in today's business world, small business owners know that image can mean everything! When presented with the opportunity to bid on new business, or submit written proposals for products or services, presenting a polished, professional proposal image is vital in helping your business stand out from the competition. The Proposal Letter Template helps you do just that.
This easy-to-use, customizable template guides you step by step through each of the necessary sections of a professionally written proposal letter. It is flexible enough to fit the exact needs of your business or organization. The proposal letter template allows you to use just the sections you need, as well as adding or removing as needed. The template is free and available for download here.
How to Use the Proposal Letter Template
Fill in your company name and address, date field and the recipient's information.
Open with a brief description of your company's skills and qualifications or introduction.
Fill in the remaining sections including the objective, scope of service, and any other pertinent information regarding the service or product.
Finally, complete the closing of the letter including instructions or action the recipient should take. Don't forget to sign the letter
Tips for Using the Proposal Letter Template
Be sure to save the file periodically to prevent loss of data in the event of a power failure.
Try to be as detailed as possible. Providing thorough information in each section will help your proposal stand out.
Remove any section that does not apply to your business or organization by simply highlighting the section or sections that you wish to remove and press the delete key on your keyboard.
Be sure to proof read once you have finished and make sure none of the sample text remains.
With a little attention to detail, the Proposal Letter Template will allow you to stand out among the competition, and allow you to present yourself in a polished and precise manner. The template is easy to use, even for beginners and is available for download on this page.
Download: Proposal Letter Template
Related Templates:
X
Your free template will download in
5 seconds
.
View this offer while you wait!