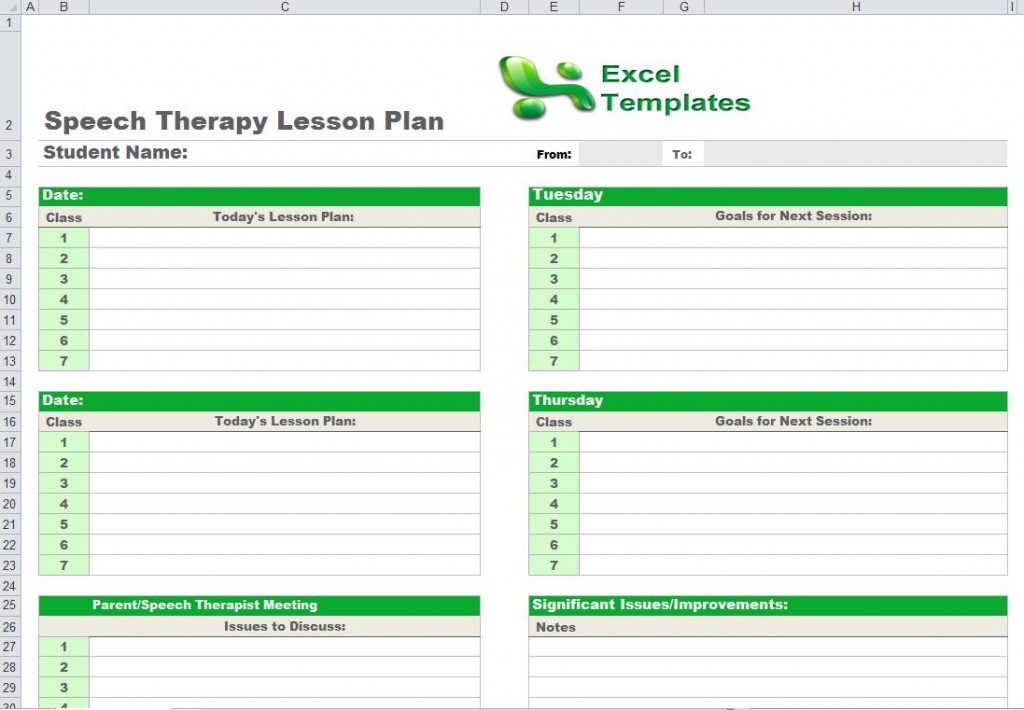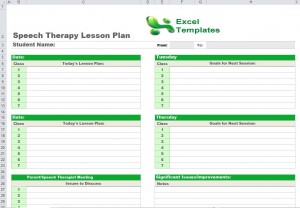 Although they may not be the most visible kinds of educators, speech therapists (or speech pathologists) play a crucial role in the school system – and a role that's often played out far behind the scenes.
And of all the characteristics that separate these kinds of honorable instructors apart from their "normal" teaching counterparts, the heightened level of organization and planning may be the most significant. Day in and day out, speech pathologists rely on an extensive educational background, paired with keen instincts, to deliver the most quality – and individualized – education to speech-impaired children as possible.
And when it comes to achieving this level of organization, using organization tools like Excel can prove incredibly effective. With the Speech Therapy Lesson Plan Template, speech therapists and pathologists can simultaneously plan, record and instruct– all from a single vehicle.
Using the Speech Therapy Lesson Plan Template to Cultivate Classroom Success
Speech therapy in schools requires an incredibly unique skillset for educators.
Masters of their craft, and capable of intricate planning and assessment, these kinds of teachers rely on a few crucial assessment tools to better analyze each individual student's speech-related strengths and weaknesses.
With the Speech Therapy Lesson Plan Template from ExcelTemplates.com, speech pathologists can effectively:
Construct individualized lesson plans, ones that are devised after a speech problem has been identified within a student. These lesson plans provide a glimpse into both how the student performs in his or her normal classroom, as well as a series of speech goals set throughout the week.
Record and test for speech and sound delays, language disorders, and fluency issues.
Organize and plan parent meetings, where speech pathologists can relay any major successes, or continual issues, that each individual child has expressed in speech therapy.
Take meticulous notes after each student's session, logging any major successes or struggles
Related Templates: