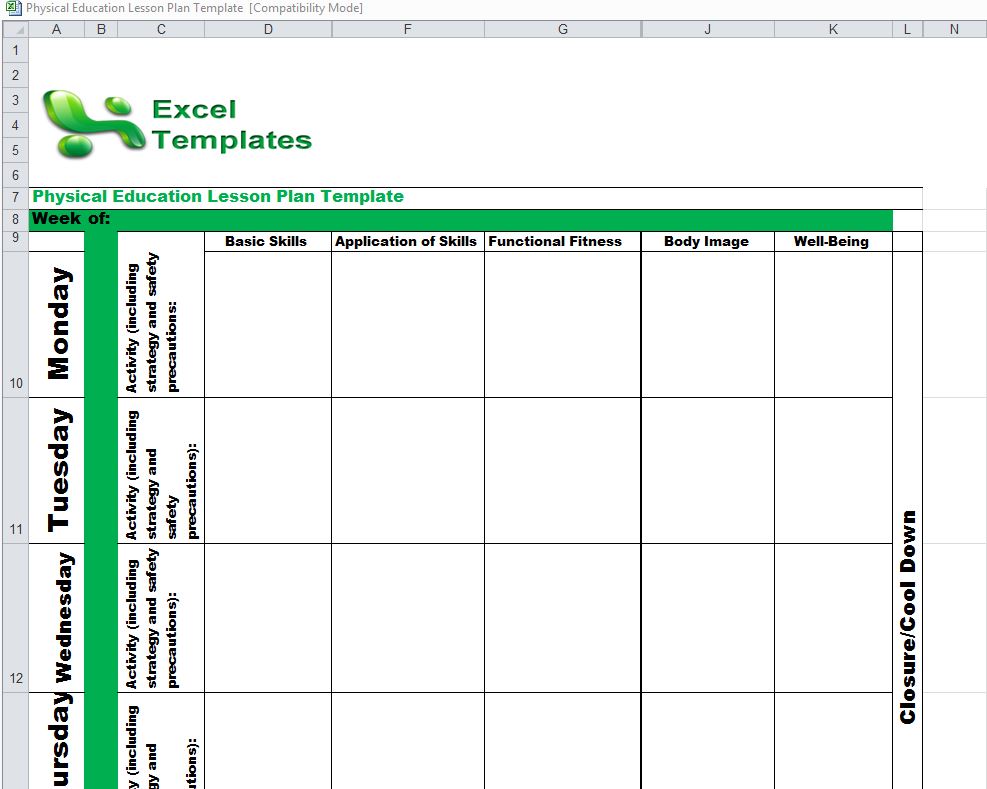 Physical education plays a very important role in student life since it helps to introduce better health practices and the opportunities of extracurricular activities. Many students look forward to the possibilities of a physical education class, since it takes them out of the traditional classroom environment and helps them to improve personal health. As a physical education instructor, it is important you take advantage of all the opportunities available for improving your teaching ability. This is why every instructor should consider the possibilities of utilizing a physical education lesson plan template. Get the most out of utilizing these templates by benefitting from the following steps.
Step One: Address Class Requirements
There are many important lessons being taught with physical education that most students do not immediately grasp. As an instructor, you are responsible for making sure every student participates in sports, exercises and other physical education requirements within your curriculum. The use of a lesson plan template can aid you in scheduling out all of the required activities students have to participate in during the school year. The introduction of a template can also help to incorporate any required activities like physical testing and state or national testing requirements.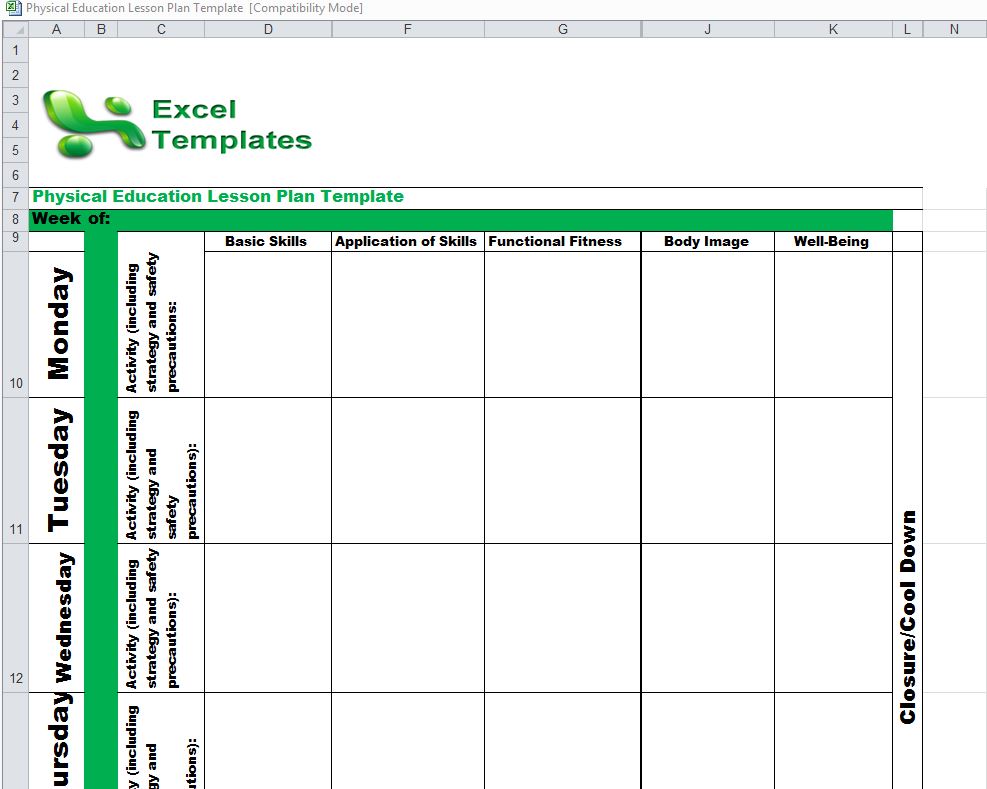 Step Two: Introduce Effective Warm Ups
When creating any long term or daily lesson plan, the second step you should take is to introduce effective warm up exercises. The use of warm up exercises is necessary to help your students get the best performance from their body and achieve the highest grades. These exercises will boost blood flow in the body and warm up muscles to help prevent cramping and potential injury.
Step Three: Identify Lessons of the Day
The utilization of a daily physical education lesson plan can be beneficial when you are responsible for managing many different students through many different classes. Some classes will excel through physical requirements while other classes may struggle with these demands. The use of a daily lesson plan template will help you to keep track of the progress of each class you instruct and the students involved. Additionally, comparing these plans to your greater lesson plan template, created in step one, will aid you to stay on track during the duration of the school year.
Step Four: Identify Effective Cool Downs
The final step to incorporate into your lesson plan template is found with effective cool down exercises. Most students have a tendency to overlook the importance of cool down exercises since they have participated in the required physical education activity and are ready to move onto the next class. Instructing students to participate in cool down exercises will promote better health as muscles are relaxed and stretching helps to loosen the body for the rest of the day.
Utilizing these four steps can help any physical education instructor get the most out of using a physical education lesson plan template. Identifying the demands of your curriculum, finding warm-up and cool down exercises, along with developing a timeline will ensure you have the greatest success each school year.
Download: Physical Education Lesson Plan Template
Related Templates:
X
Your free template will download in
5 seconds
.
View this offer while you wait!