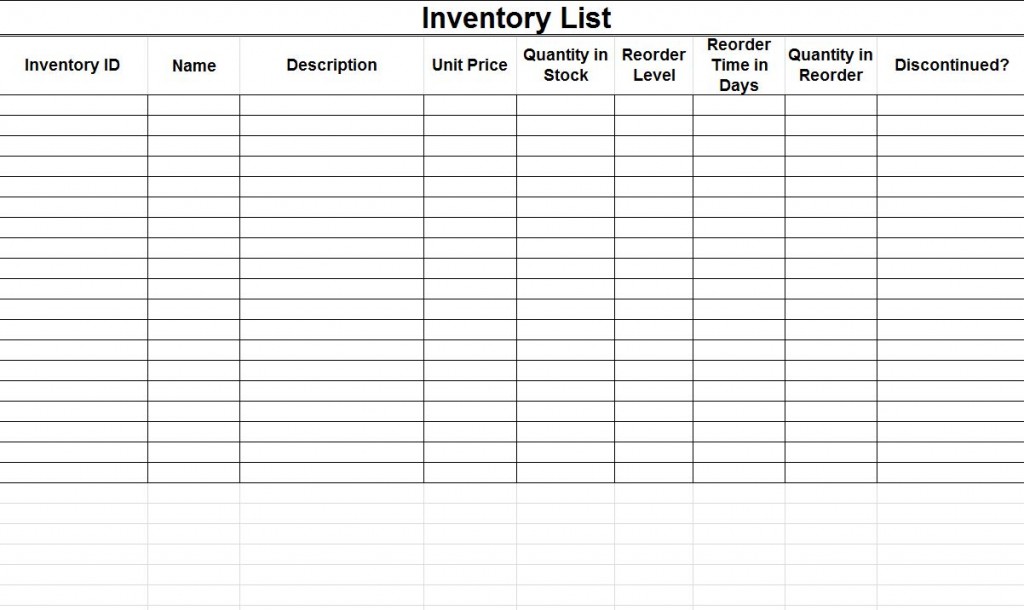 Taking stock of the items you have on hand is always a good idea. It will help you know when you are running low on something that needs to be ordered, and how much you have available of something at any given time. Taking the steps to start an initial inventory process might seem a little daunting, but if you have right tools it can actually be a breeze. The Microsoft inventory template is the perfect helpful tool for the job. You can download and print the inventory template for free right here!
Using the Microsoft Inventory Template
The good news is that you don't have to rely on a piece of notebook paper and a pen, or to purchase an expensive computer program, to get the job done because there is a customized, detailed, easy-to-use Inventory Template that is available right here. It doesn't cost a thing and is completely free. You get to design the Inventory Template with the information you want to include. Using a template means most of the initial work is already done for you. Simply load the form and then decide what function you would like it to serve in your business or for your personal items and all of the things you would like to keep track of.
Some of the information you might want to include are things such as the product ID numbers and where you originally purchased the item from, a detailed description of what the item is to identify it in case there are other similar items, how much it cost, and the number of how many you currently have on hand. If you keep the form up to date that you create with the Inventory Template you will always know what you have on hand and if there is anything that is getting close to needing reordering.
Keeping a detailed list of any type of items will be made a whole lot easier with the use of the Inventory Template. The process can be an easy one when the form does most of the work for you and the organization that comes from it will have you breathing a sigh of relief.
Download: Inventory Template
Related Templates:
X
Your free template will download in
5 seconds
.
View this offer while you wait!