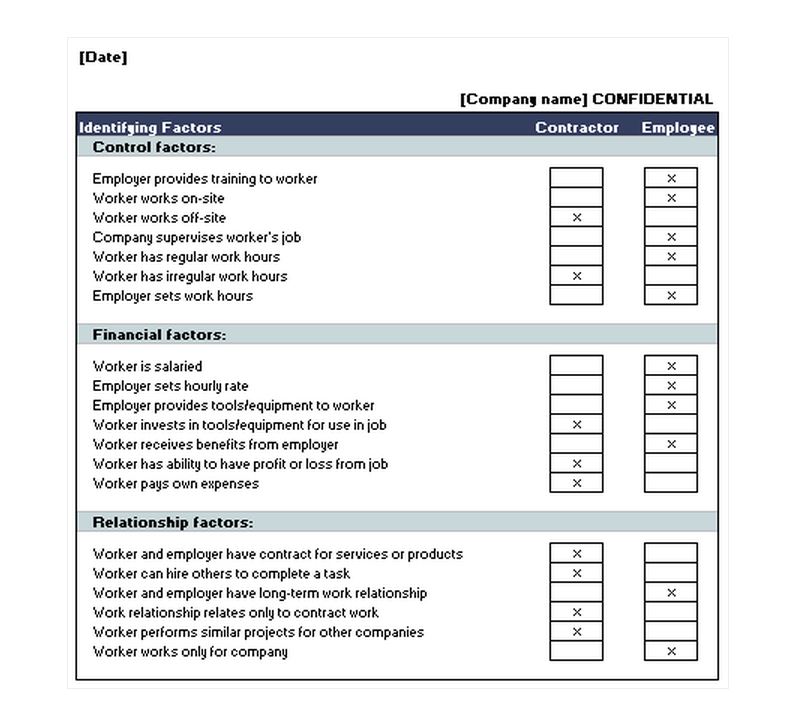 Businesses with regular employees, as well as those they subcontract, are in a position of needing to keep track of employees and subcontractors. Because this is a duty that includes many rules of description, the biggest aid to the company would be an Employee Contractor Checklist. Business heads and controllers use this type of checklist for employee files.
Our website provides this employee contractor checklist as a downloadable template, free for your use. This template is very easy to use and is customizable for your individual business.
We are also here to help you with any questions you may have if you do happen to run into confusion regarding use. You will find instructions, and these features are included with all of our templates.
It is our mission to not leave your business hanging, but to assist you in the aspects that can be difficult to understand, much less to maintain; we make sure to include all of this in all of the business templates we offer. They are designed to make your job easier.
Using the Employee Contractor Checklist
There are many things that are featured on the template, for example:
Questions which will help you differentiate employee status.
Employee contractor checklist will minimize work due to ease of use.
Due to easy navigation you are able to set customization beautifully.
Questions on the template are divided into sections, and enable clear understanding of differences between these two employment groups. It also gives employees a clear understanding of their exact position with the company. It assists in keeping track of payroll standards, as well as any agreements between subcontractors.
You will also enjoy the simple nature of the employee contractor checklist layout and self explanatory nature. You will find that not only our employee contract checklist easy to use, but so are all of the template we offer for you company's use.
We encourage you to download the employee contractor checklist template from this page today. It will increase production and organization. We also offer many other free templates for you use in growing and organizing employee and business files. Look the template over and see how it can meet the needs of you and your company. Download today!
Download: Employee Contractor Checklist
Related Templates:
X
Your free template will download in
5 seconds
.
View this offer while you wait!