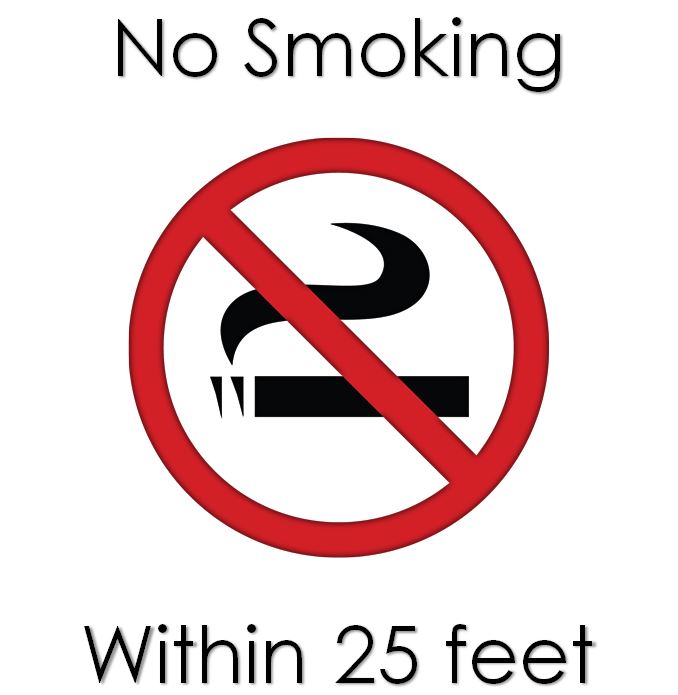 Putting up a no smoking sign is common courtesy in many businesses, and it lets people know whether or not they can smoke indoors without having to memorize local ordinances. Buying just one of these signs can be a surprisingly costly endeavor though, which is why it's a good idea to use a template to print one out for yourself.
About the No Smoking Sign Template
For those who want to create their own no smoking signs all you need to do is download our template. It's easy to use, free of charge, and all someone needs is an Internet connection and a program compatible with Microsoft Office in order to make use of this template.
Simply click the link, download the template, then once you have it open the file and fill out all of the fields. Click "Save As," name the file something easy to remember, and then check the print preview to make sure it's going to look the way you want it to. Once you've filled everything in and done your due diligence, the last part of the process is to print out a test sign to make sure that it really does look the way you want it to.

Once your no smoking sign is printed out all you have to do is post it up in a conveniently visible place. You can print out as many signs as you want, laminate them, or even put them on thick, high-quality paper that's likely to last for a while.
The No Smoking Sign Template is Free!
Our no smoking sign template is completely, 100 percent free. All you have to do is click the link and download; it's that simple. You can download the template onto as many different devices as you want, and you can get the file as many times as you need. Whether your initial download gets lost, misplaced, corrupted, or otherwise damaged there's no reason to stress about it; just download a fresh copy and use it to make a new no smoking sign. No muss, no fuss, and no charge no matter how many copies you need.
Download: No Smoking Sign
Related Templates:
X
Your free template will download in
5 seconds
.
View this offer while you wait!