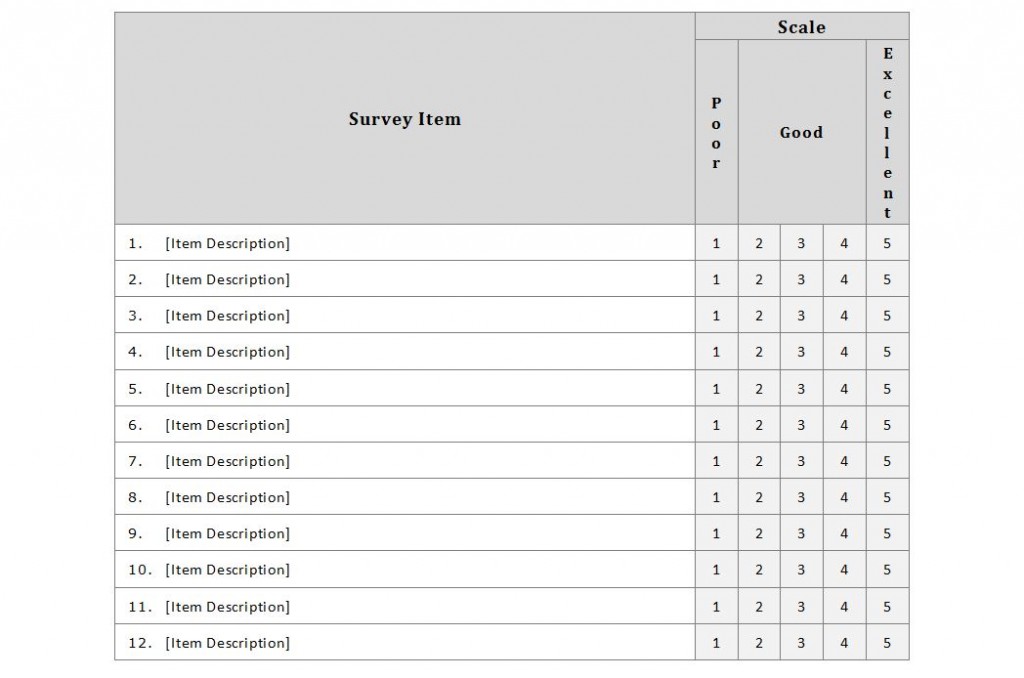 When doing a job it is important to gain feedback for the services or products rendered. Without feedback, positive or negative, it is impossible to improve future products or services. That is why it is important to give customers job satisfaction surveys that they can easily fill out and return to a company. By giving them a simple and easy to use survey the company is ensuring that they get the clearest and most concise information from the people who matter most, their customers and consumers.
You can download a free, easy-to-use, customizable Job Satisfaction Survey Template, here, right now! By downloading this free Job Satisfaction Survey template you are ensuring the highest quality service and products for your customers and setting yourself apart from the competition! Never again wonder how your company or product is being received.
How to Use the Job Satisfaction Survey
With this Job Satisfaction Survey template you can indicate the products and services you want specific feedback on and allow your customers to rate the overall quality and their satisfaction. Simply list your survey items in the designated "Item Description" spaces provided on the job satisfaction survey. The scale on the right has options for numbers 1-5. 1 indicates poor service or poor overall satisfaction with the product or service. 5 indicates excellent quality or satisfaction level. Numbers 2-4 are considered "good". Customers can rate their opinions on this numeric scale.
At the top of the survey there is a designated area for the customer name, age and gender. This is important for a business because they may be satisfying a specific demographic or niche market while excluding or displeasing another. For instance, young girls aged 18-24 may love a beauty and health magazine that features the latest in cosmetic and diet tips, whereas, elderly men would not be so satisfied with that magazine showing up on their doorstep. In other words, designating age and gender can help a company target the consumers they want to build a successful company. Others who don't fit the targeted demographic can simply aid in helping to create a more informed workplace and positive customer-business relationships at the most basic level!
Download your free Job Satisfaction Survey template, today!
Download: Job Satisfaction Survey
Related Templates:
X
Your free template will download in
5 seconds
.
View this offer while you wait!