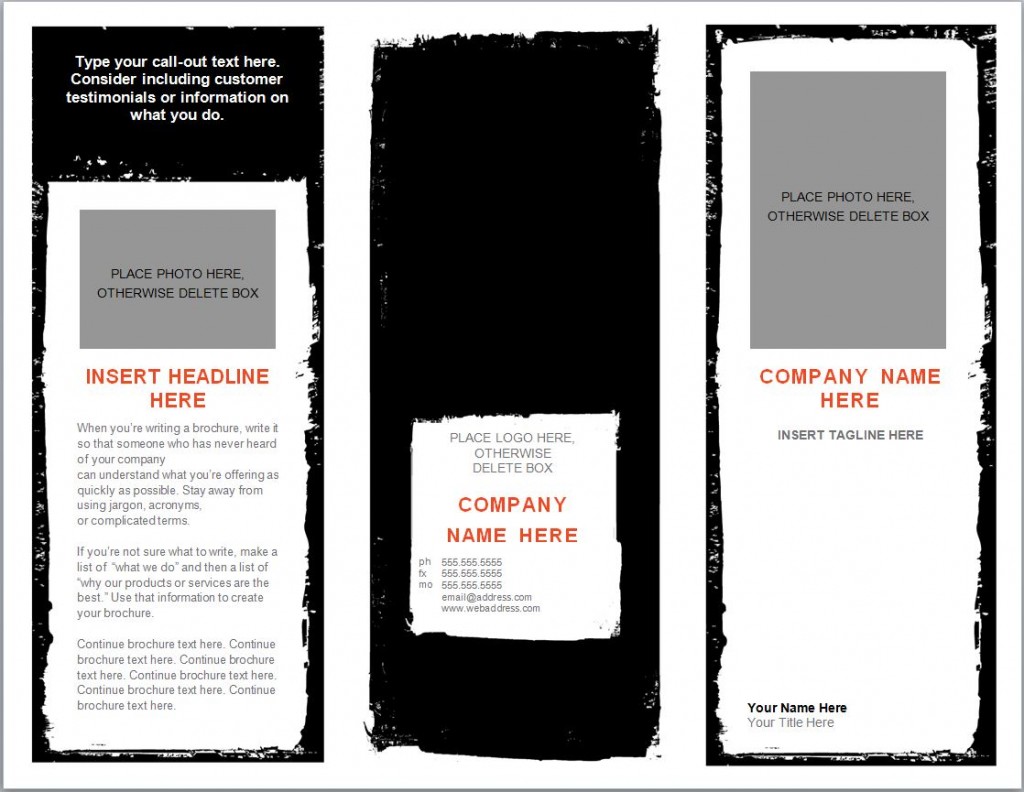 Advertising a business is a lot of work, but it is important in order for a business to be successful. There are many ways to advertise too. Tactics such as commercials, billboards and business cards are popular, but do they get enough information out there? Brochures seem to be one of the best techniques because they get a lot of information out in an easy and efficient way. A Word Brochure Template makes the process of making a brochure even simpler. A template provides the beginning outline of what the completed brochure will look like.
How to Use the Word Brochure Template
To get started, download the Word Brochure Template file. The file is free and can be downloaded directly from this site.
Next, the file will need to be opened in Microsoft Word. Everything will be laid out in an easy-to-use format and is completely customizable. Each section can be edited by clicking on it, and they will also have instructions that indicate what goes where.
Before completing the brochure, be sure to read over the entire document and look for errors. Once it is error free, save the file and it will be ready to print. Since there are two sides to a brochure, print only the front side first. Print off the back side by reinserting the front side into the printer.
Tips for Using the Word Brochure Template
Be sure to change the fonts and colors in order to reflect the business. Make sure the fonts are easy to read and the colors are not too harsh on the eyes.
To place pictures in the Word Brochure Template simply copy and paste them into place. There are spaces that indicate where the pictures to go. In order to move them around, change the Wrap Text of the picture to "In Front of Text". This option will be found in the Format Picture Menu. Be sure to delete the gray boxes that are indicated for pictures after the pictures have been placed.
Every printer is different, so be sure to know which way to reinsert the document when printing the second side. One copy can be used as a tester in order to find out for sure.
Download: Word Brochure Template
Related Templates:
X
Your free template will download in
5 seconds
.
View this offer while you wait!