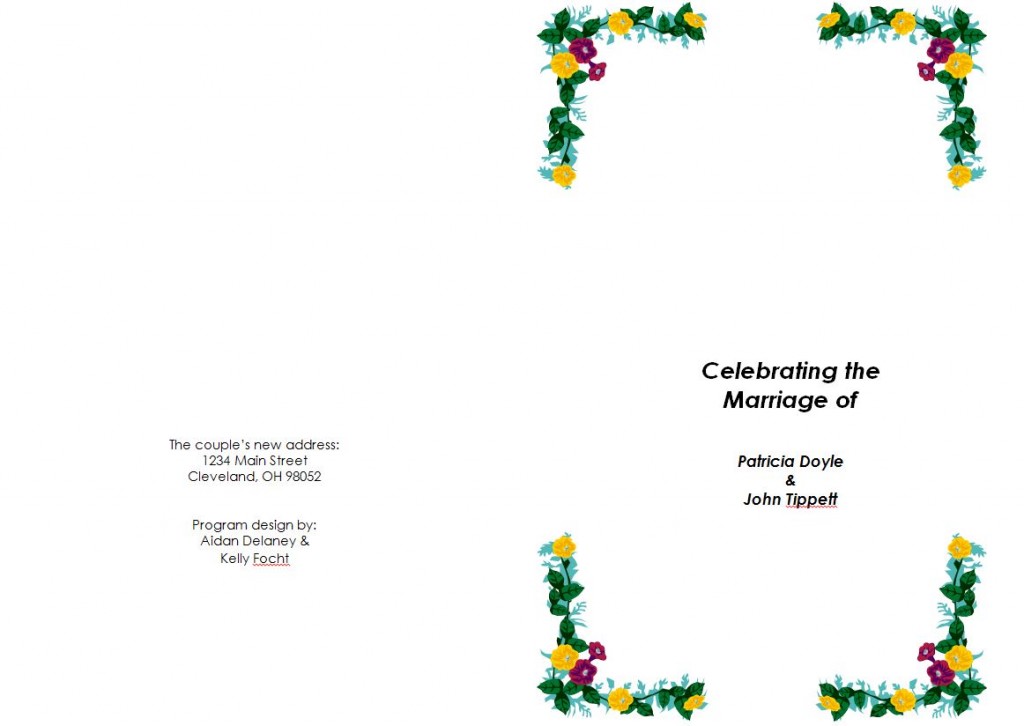 For most people, your marriage is the absolute most important day of your life. You will need to also make sure that this moment in your life is organized. The best way to do this is to use a marriage ceremony template that can help you out.
These templates can provide you with everything that you need in order to organize your thoughts and your to-do items. An organized can be the difference between having it be the best day of your life and one that is an absolute nightmare. No matter what type of time and energy you are putting into your wedding, you will need to make sure that the ceremony itself goes off without a hitch.
Using the Marriage Ceremony Template
A marriage ceremony template will allow you to put down every task that needs to be done. Plenty of people have used these templates to their advantage and have gotten a lot of enjoyment out of them. By using the marriage ceremony template, you will be able to do without the headaches that come along with the territory sometimes when you are in the middle of planning such a big event.
This is supposed to be your happy day, so make sure that you download the template that will organize your wedding and make it easier to remember all of the important terms of the day that you need. For instance, it might be important for you to us candelabras or have a poem read during your ceremony. With this marriage ceremony template, you are able to make the most out of your situation and make sure that you jot down every last piece of information. Since the template can be fully customized, you don't have to worry about it being too rigid or providing you with the information that you need for your very special wedding day.
Best of all, the templates are also 100 percent free! That means you can get this tool for your wedding without having to come out of pocket at all. Instead, you can simply log onto the site and get the sheet for your use. No matter what you want out of your wedding, use this template for your well being. This will give you the peace of mind needed to plan the best wedding ceremony possible. A marriage ceremony template is the exact tool that you need for your wedding to pay off for you.
Download: Marriage Ceremony Template
Related Templates:
X
Your free template will download in
5 seconds
.
View this offer while you wait!