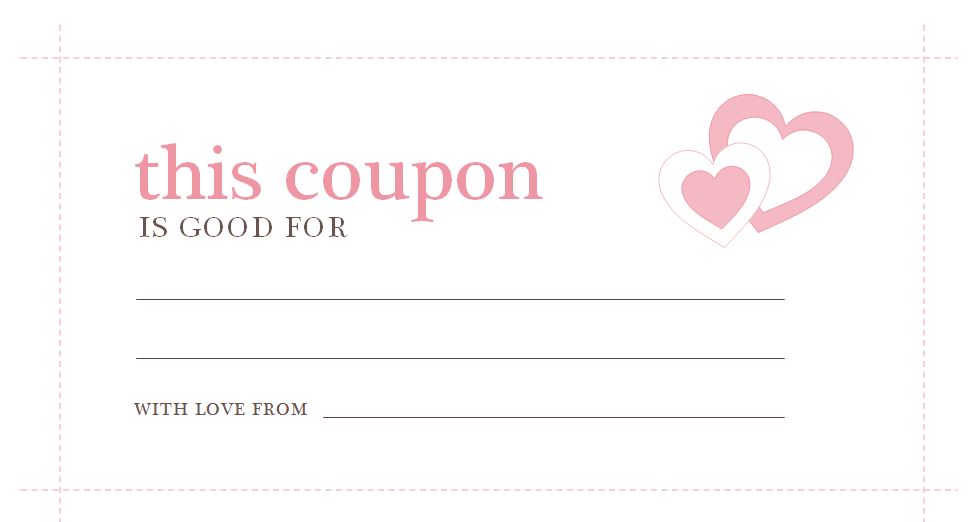 It can be difficult to find a Valentine's Day present that really speaks to the unique relationship between you and your loved one. With the Valentines Day Coupons Template, you can create personalized coupons that deliver a romantic message to the special person in your life. These Valentines Day Coupons are very cute and have the look of a professional printing job, but they can be produced in the privacy of your own home, so that there is no need to reveal any personal details about your relationship to anyone at a copy center.
How to Use the Valentines Day Coupons Template
Download the Valentines Day Coupons Template here.
Open the template document in Publisher and save it with a file name you can remember easily, although you may wish to use one that won't make the file contents too obvious to your future coupon recipient.
Fill in your Valentine's Day gift or activity, as well as your own name.
Tips for Using the Valentines Day Coupon Template
Coupons can be for romantic activities: one free kiss, one free hug or cuddle, one free massage, etc.
But you can also give coupons for an activity you know your partner enjoys that he or she rarely gets to do. Perhaps a coupon to watch the kids while your partner goes out with his or her friends. Or a coupon which will allow your loved one to get out of a chore he or she hates, these kind of more practical coupons are just as romantic, because they show how well you know your partner, and how much you like to see him or her happy!
Valentines Day Coupons can be a nice option for people who do not wish to buy into the commercial holiday, but still want to show appreciation for their partners. Valentines Day Coupons can also be a nice addition to a gift of flowers or jewelry, for people who love the trappings of Valentine's Day, but want their gifts to be extra-special.
Do not be afraid to use multiples of a coupon you know will be especially valuable to your loved one.
Download:  Valentines Day Coupons
Related Templates:
X
Your free template will download in
5 seconds
.
View this offer while you wait!