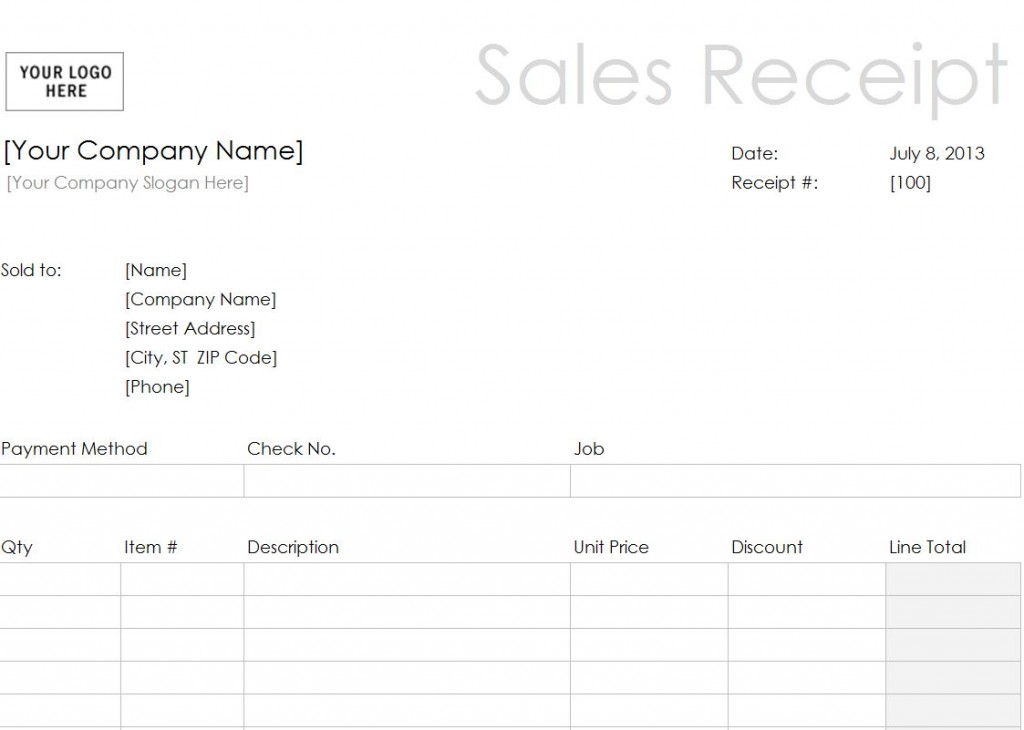 Businesses need to provide receipts, no matter how big or small they are. It doesn't matter what a customer bought, or how much either; a business needs to create a record of the transaction and what was sold. However, just because a business has to be able to create receipts doesn't mean that a business owner needs to spend a lot of money on software and hardware he or she doesn't need. In fact all a business owner needs is a computer capable of running Microsoft Office programs, a printer, and a sales receipt template.
What a Sales Receipt Template Can Do
A sales receipt template is a Microsoft Excel spreadsheet that already has all of the formulas for addition and subtraction programmed into it. All employees have to do is fill in the blanks for what was sold, to whom, on what date and how much it cost. The spreadsheet will do the rest of the heavy lifting, so to speak, and provide a total at the bottom for what the customer owes. It is really just that simple, and what's best of all, getting a sales receipt template is free of charge!
How To Get a Sales Receipt Template
Getting this template is actually the simplest part of the process. All a business owner has to do is log on to our website, click the link and download the template to his or her computer. Once it's been downloaded, all someone has to do is open it up in Microsoft Excel, click Save As, and save the receipt with a name that will be easy to file away, such as Date-Receipt #-Customer, or something similar. Then, once the receipt has been created it can be easily printed out, and a copy of it saved in a file for the business's records. It's as simple as point and click, as long as one fills in the blanks properly so the sheet can do all of the correct math.
Benefits of Using This Sales Receipt Template
First and foremost, this template is free for the asking. It can also be copied and put on as many computers as a business has at no charge. It's simple and straightforward, requiring no special computer knowledge to use, and it will work with any computer on the market that supports Microsoft Office. The savings alone is enough, but combined with simplicity makes the template ideal.
Download: Sales Receipt Template
Related Templates:
X
Your free template will download in
5 seconds
.
View this offer while you wait!