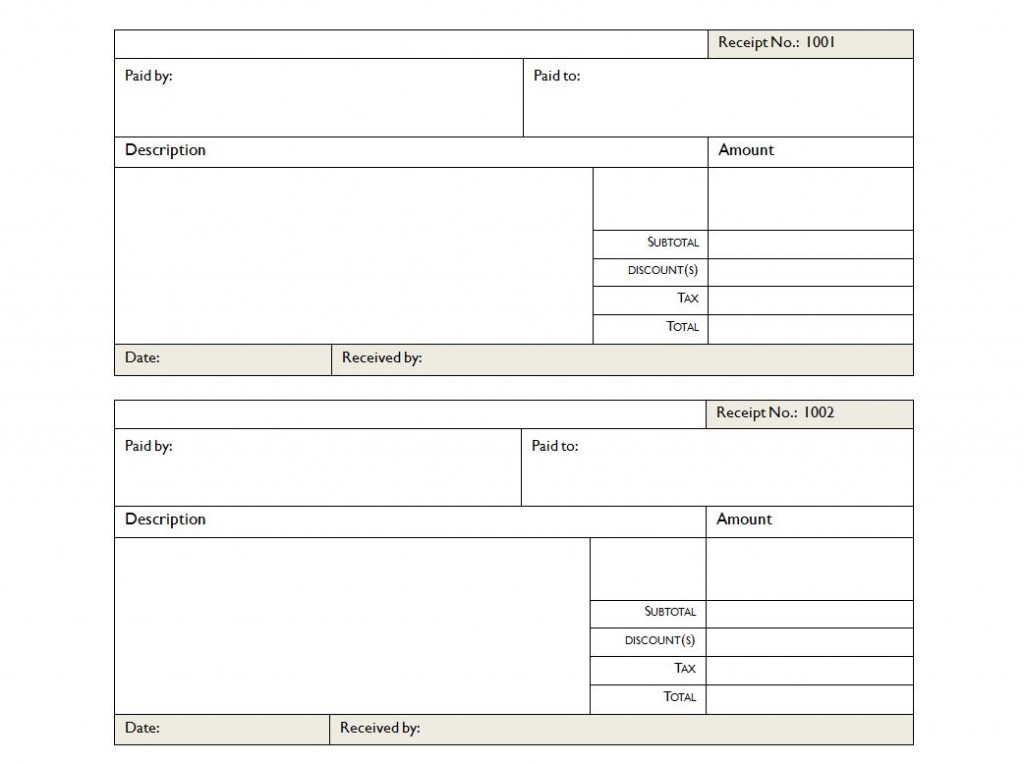 Have you ever gone to see a client, made that big sale, and suddenly, you feel like you've had the wind knocked out of you. Your new client, the one who has put his trust in you, has just asked you for a receipt. Uhh Ohh! You don't have one on you. What are you going to do? Don't worry! It's not a big deal, the solution is actually pretty simple; you can use the blank receipt template that you can download from this page!
How to Use the Blank Receipt Template
The template is available for free on this page. All you have to do is click the "Download" button and wait for the file to download to your computer, a process that takes a minute or two. Once downloaded, you simply click on the template and start customizing it by filling in your business information. What could be simpler? Just download it here and you can give your customers a valid and professional-looking receipt in minutes.
Filling in the Information on the Blank Receipt Template
Once you open the blank receipt template, you can start filling in the form. However, if you haven't written up too many receipts in your life time, then you may not know what type of information you should put here. This is also a very simple task. Just make sure you offer clear descriptions of the services being paid for in the blank receipt template. You don't have to be a writer to do this. Just add bullet points with short phrases that describe your services and the cost of each phase, step or service. Add up the total and place it in the appropriate box. Then all you have to do is save a copy of the receipt for yourself and print a copy for your new client.
As a new business you will probably make a lot of mistakes. But looking professional doesn't have to be one of them, especially if you have professional looking receipts ready at all times. By having a blank receipt template downloaded to your computer or tablet you'll always be ready.
Download: Blank Receipt Template
Related Templates:
X
Your free template will download in
5 seconds
.
View this offer while you wait!