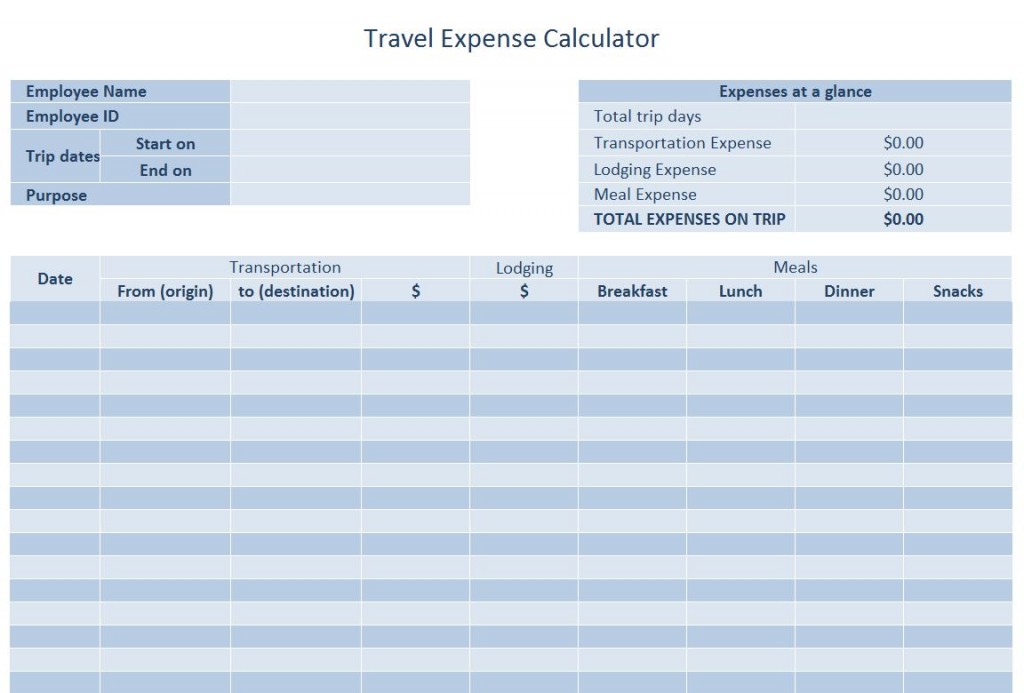 Many companies depend on sending their employees to different conferences and other venues. Since these often qualify as work related, the company may need to look in to getting a travel expense report template. This is a great option for anyone who needs to track the details of these types of expenditures. Many people have found that they can get a whole host of different types of options for travel expense report template that they want to use. For managers, this can simplify the way that they collect this kind of information. They should check out the travel expense report template to learn more about how it may be able to help their department stay organized during trips.
How to Use the Travel Expense Report Template
There are a few different options available to people who want to use the travel expense report template. They will actually be able to download the file and utilize it however they may want. If they are interested in getting set up with the right kind of template, they may want to customize this document as well. This can help them get in the right kind of information for their employees to enter after the travel is complete. It is very easy to use, since each field on the document can be edited on a computer.
What to Include In the Travel Expense Report Template
When looking to use the document, there are a few different components that people should keep in mind going forward. The main idea of the travel expense report template is to properly categorize some of the different expenses that were incurred by employees. They will likely want to get reimbursed for this at some point, which will be managed by the company. By categorizing this kind of information, businesses should be able to anticipate the total cost of these trips.
Managers may want to include information about:
Meals taken on the trip
Flight expenses
Hotel accommodations
Rental car expenses
Travelers insurance
Ultimately, the travel expense report template should be a valuable tool to almost any company out there. It will help them stay focused on the expenses that are being generated by their employees during the trip itself. Companies may want to keep a copy of these records, since it will help the department tabulate the total amount of funds that were spent on this kind of trip.
Download: Travel Expense Report Template
Related Templates:
X
Your free template will download in
5 seconds
.
View this offer while you wait!