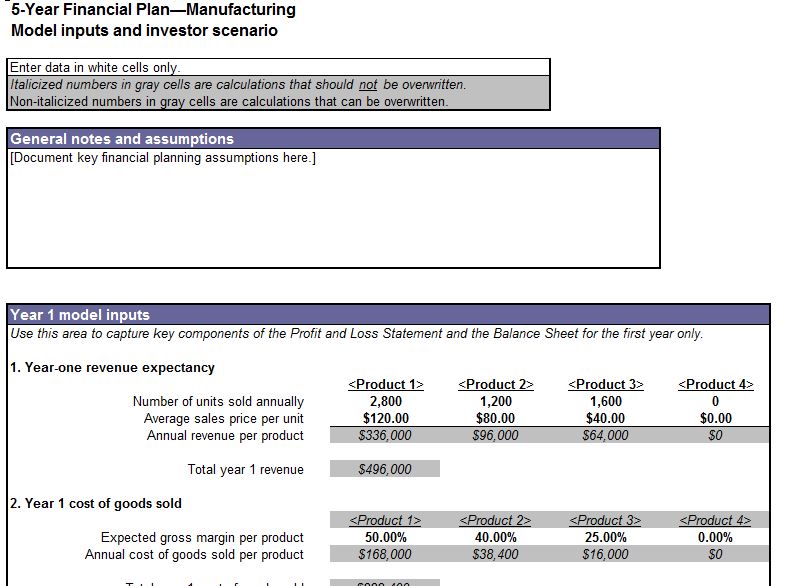 Planning for the future is critical for any and every business, regardless of what type of work they do. It is often very difficult because in a matter of weeks or months things can change drastically. That is precisely why this five year financial plan template is such an important tool because it can help you get at least a general financial plan for the future without too much work or money spent.
Using the Five Year Financial Plan Template
Obviously every company is different in terms of expenses, income, and budgets in general, but this five year financial plan template is perfect for everyone because it is completely customizable. The entire template was made so that anyone can quickly and easily change every aspect of the system to make it fit their needs. The template is also completely free, which makes it the best deal on planning you will ever find anywhere.
Getting started with the five year financial plan template is pretty simple, you just need to start entering various pieces of information regarding your company's future as well as current income and expenses. There are tons of different pieces of information to input and the more you include the better the estimate will be so try to include everything you can. Once you've input all of the available data the template will immediately calculate all sorts of projections for the future which you can access via the various tabs in Excel.
Creating a five year business plan is very difficult and complicated to get it completely right; at least this five year financial plan template can get you started down the right path. The calculations might not be entirely perfect but once you begin to see where things are going wrong it will be incredibly easy to fix them and make the plan even more accurate.
Overall, this five year financial plan template is as accurate as the data you provide and it is completely free to use and incredibly easy to setup so it is absolutely worth the time for everyone to at least try it out and create some sort of a general financial plan.
Download: Five Year Financial Plan Template
Related Templates:
X
Your free template will download in
5 seconds
.
View this offer while you wait!