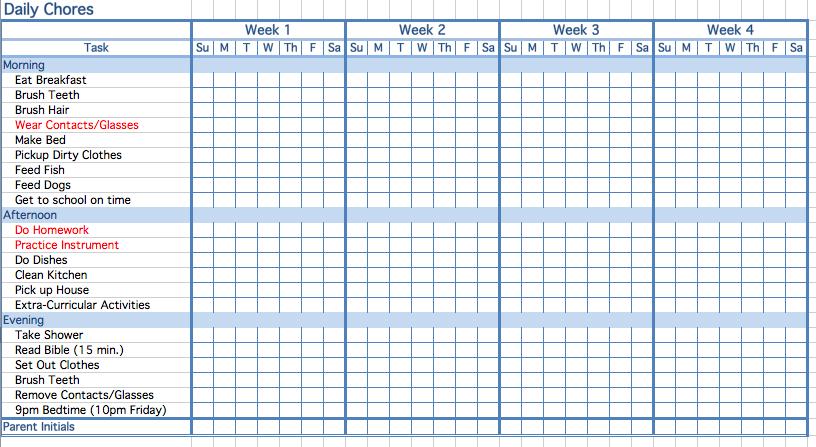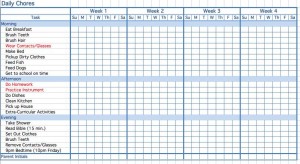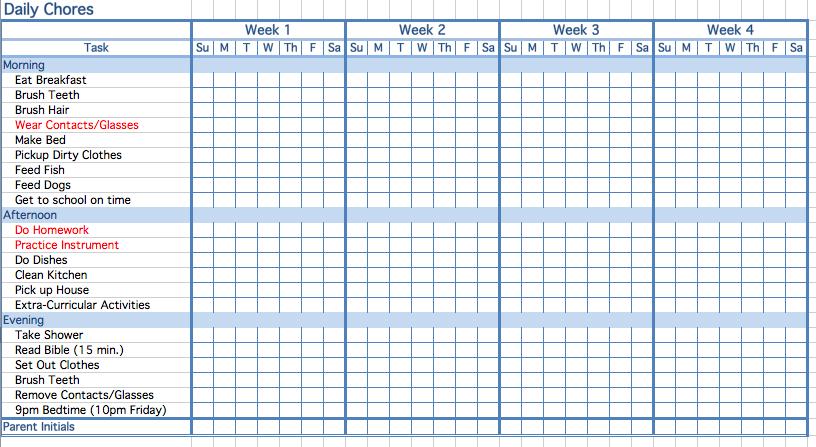 Printable Childrens Chore Chart Template
Taking on responsibility is just part of growing up. You want your children to excel and they need to develop the characteristics of commitment and accountability to do so. You give them chores to do for this very purpose.
You also recognize that they need prompting to remember their chores and guidance to fit them into their day, therefore you have tried various ways to create reminders for the children as well recording practices to track their progress, but like your children's memories those little reminders and recorders have not held up well either.
The reason: they were too inflexible, not easily adapted to changing circumstances. Children's chores, like your responsibilities in life, differ in urgency, priority, and frequency among other things. Add the need to divide chores up amongst the children based upon each child's ability and you have quite a demand on your organization skills.
Does your spare time allow you to juggle all that? And wasn't it tempting to resort to repeated verbal reminders (read nagging) to keep them on track? Discouraging and provoking to say the least.
Have you looked into downloading a printable childrens chore chart template? The chart is a modifiable spreadsheet document that allows you to list and prioritize chores under each of name of each of your children, the calendar allows you to mark each day when performance of that chore is required as well as space for the children to record completed chores once the document is printed and posted.
You are able to review the document as often as desired or as necessary with each child. When changes occur, and they will on a regular basis, your adapted chore chart is a few keystrokes from being up-to-date. Help yourself and your children succeed by downloading a printable children's chore chart.
Download: printable childrens chore chart template
Related Templates:
X
Your free template will download in
5 seconds
.
View this offer while you wait!