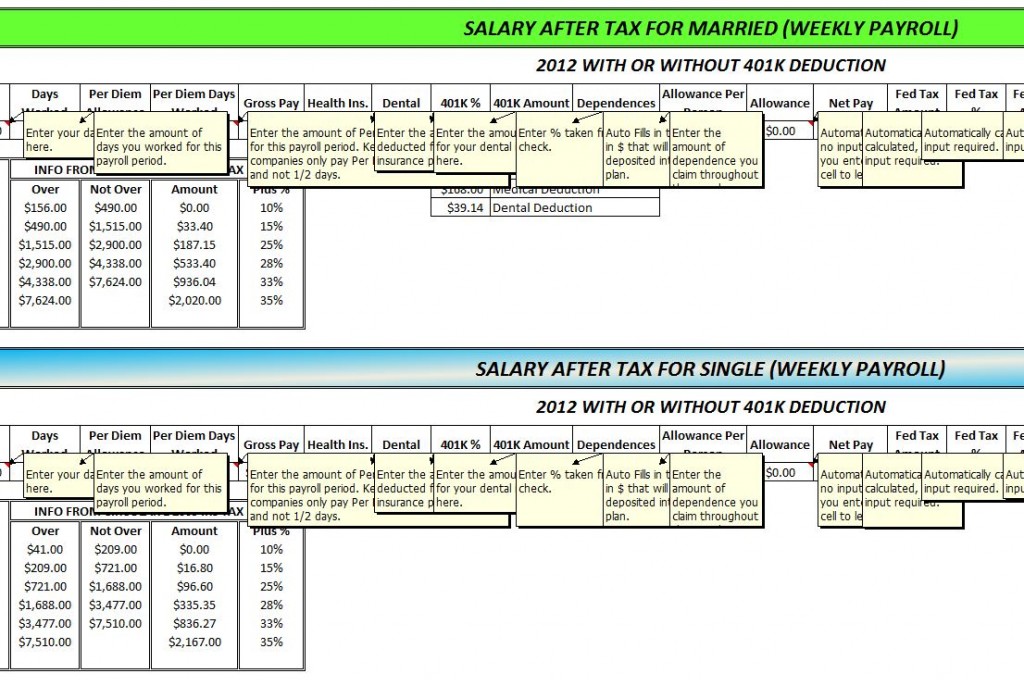 When it comes to seasons during a calendar year, few are more despised than tax season. While fall and winter can bring bitter cold and extreme weather conditions, tax season can bring on feelings of bitterness and extreme frustration. As deadline day looms, a federal tax calculator 2012 edition could take away some of the sting associated with preparing your taxes.
The calculator is easy to use and potentially could save you a great deal of time and money. Easily the most attractive aspect of the federal tax calculator is that it can be downloaded instantly for free on this page.
Using the Federal Tax Calculator 2012 Edition
The first step is choosing the calculator that is right for you. The calculator at the top of the template is for married couples. The calculator located on the bottom is for singles. The calculators are clearly distinguished by brightly color-coded bars. The income tax calculator is designed for 2012, with or without a 401k deduction.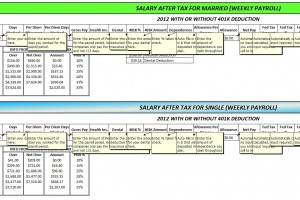 Once you have selected the calculator that is appropriate for your needs, there are several pieces of information you will need to input manually, including:
Salary
Days Worked
Per Diem Allowance
Per Diem Worked
Gross Pay
Health Insurance
Dental Insurance
401k %
401k Amount
Dependencies
Allowance Per Person
Once all the information has been added to the template, the federal tax calculator will automatically reveal a number of figures. You instantly will see your net pay, federal tax amount, federal tax %, federal tax % amount, total federal tax, social security, Medicare, salary after deductions, per diem and take home pay.
The tax tables underneath each respective calculator provide the percentage methods for income tax withholding. The tables appear identical, but the financial figures are vastly different. The percentages and financial figures in respective tables are for waged earned in 2012 and 2012 only.
It's critically important to carefully review all the information placed in the calculator. The accuracy of the information is solely based on the info input by the user.
Download: Federal Tax Calculator 2012
Related Templates:
X
Your free template will download in
5 seconds
.
View this offer while you wait!