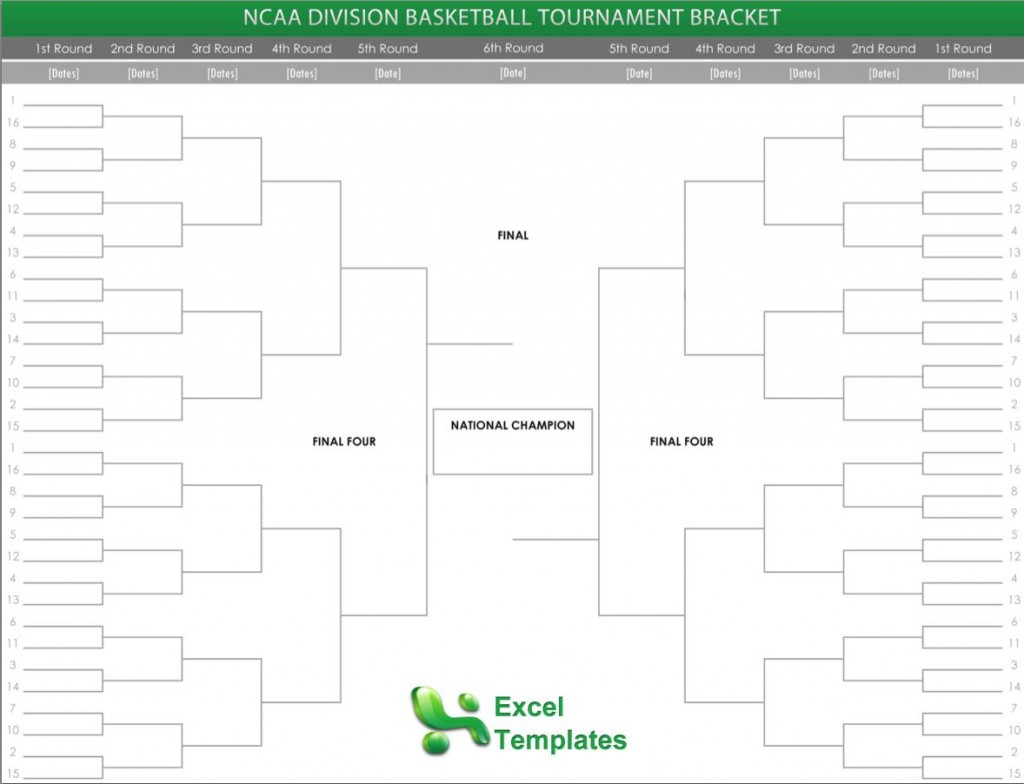 A blank bracket template is most commonly sought after during the NCAA men's college basketball tournament. Americans scour the internet for these free, printable sheets prior to the start of "March Madness." While the "Big Dance" is undoubtedly the most visible event utilizing a bracket template, these sheets serve plenty of other purposes.
It's important to note that the information published below is for solely for entertainment purposes.
Bracket Template for the Men's Basketball Tournament
Filling out brackets has become synonymous with the men's basketball tournament. Immediately after the field announced on "Selection Sunday," people furiously begin making their picks for the opening rounds all the way through the Final Four and national championship game.
Before a blank bracket template, fans were forced to either clip a sheet out of a newspaper or draw one by hand. Now, half the work is done for them. All they need to do is make their picks.
Printing out a stack of these templates makes it easy to create a tournament pool in your home or office. The reality is just about everyone you know is likely to fill out a bracket anyway, so why not pool everyone together to see who can take home the crown of prognosticator of the year?
The men's college tournament isn't the only sport or event that these bracket sheets can be used for. The NBA playoffs, NHL Stanley Cup playoffs, MLB playoffs and NFL playoffs also use a bracket system, as do major golf and tennis events.
Other Uses for a Bracket Template
These templates aren't just for professional or collegiate sports. The brackets can be used to track your local softball, bowling or Little League tournament. The brackets are perfect for a horseshoe, lawn darts or type of contest during a summer party. Brackets can also be used for karaoke contests, spelling bees or any other kind of one-on-one or team competition involving elimination.
Download: Bracket Template
Related Templates:
X
Your free template will download in
5 seconds
.
View this offer while you wait!