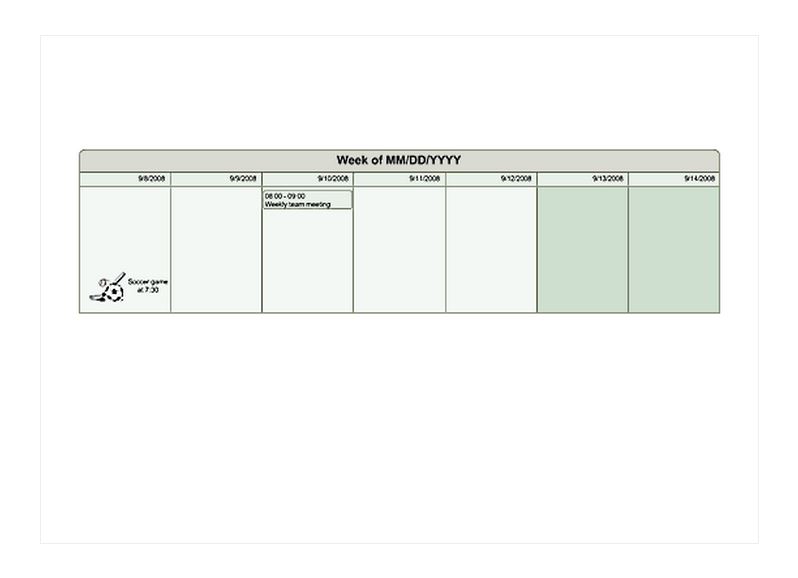 It is a really good thing to have a planner that has all of your dates on it. When it comes to remembering what day you have certain events planned and at what time, having a planner for at least a week's time is simply a must. You do not want to miss any of the events that you have planned. If you are not sure when an event is happening or on what date. The one week planner is easy to customize and easy to use, and you can easily print it out. All you have to do is have enough printer paper available and enough printer ink.
How to Use the One Week Planner
First, in order to use the planner, you need to find out the dates and times of the events that you desire to put on the planner in the first place.
Second, you need to type in the week, month and day where the top of the planner is.
Third, you need to fill in the days the particular week at the top of each bottom box.
Fourth, you need to take the events that you desire to put onto the planner and transfer them by typing them in the bottom boxes.
The final step is to take the finished planner and use your printer paper and a regular printer in order to print the one week planner out. Once you have printed out the one week planner, Put the planner up with a magnet or whatever you want to do with it. Whatever you want to do is your own personal decision. Just make sure that you are satisfied with whatever decision you make regarding the use of the planner itself.
Tips for Using the One Week Planner
Make sure that you do not only put in the dates of the events that you are planning to attend, but that you also put in the time as well.
Don't make the planner if you do not intend on really using it. This is simply common sense.
Download: One Week Planner
Related Templates:
X
Your free template will download in
5 seconds
.
View this offer while you wait!