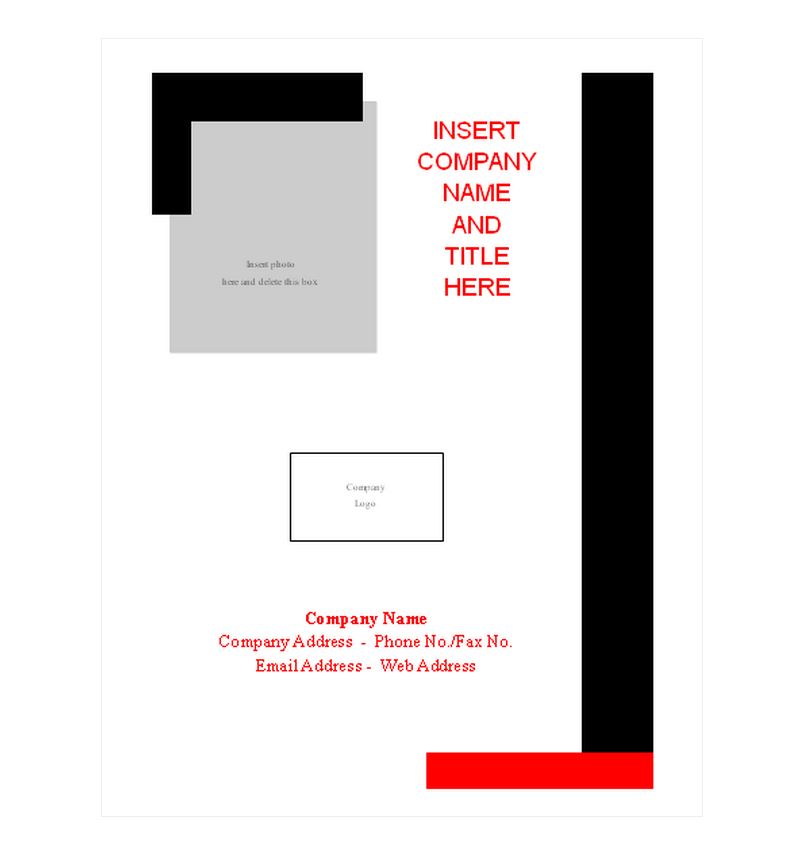 When it comes to having a business and needing to make any types of reports, it's very professional to use a report cover page template to get the cover page exactly as you need it. The report cover page template is going to lay out everything you need in order to give your report a fabulous look each time you have to turn a report in. It is a great guideline so you are ensured you won't leave anything out. Our template is completely free and easy to use. You can download it right here so that you don't have to ever turn a report in without a report cover page. This template can also be customizable to fit the look and needs you are needing.
How to Use the Report Cover Page Template
In the top left hand side you can insert a picture of yourself or to show what the report is in reference to (for example, if talking about money you can put a picture of dollar signs or something in reference to money for your picture)
On the top right hand side, in the large print you will need to enter your company name and title of your report. This will stand out to give an idea of what the report is going to be going over
In the middle of the report cover page template it is going to have you put in a picture of your company logo to give a more professional look for your company
Near the bottom of the template, you will need to enter your company name, company address, phone number, your email address or company email address, and company website address
Tips on Using the Report Cover Page Template
Can you this report cover page for business use when turning in a report
This is also great for students to learn how to use during school so they can take that knowledge to potential businesses they work for
Great for using when needing to hand out packets to large groups for presentation you may be going over
Also can be used when making new employment paperwork to show what the employment package is
Download the free template today, so you can use it as needed.
Download: Report Cover Page Template
Related Templates:
X
Your free template will download in
5 seconds
.
View this offer while you wait!