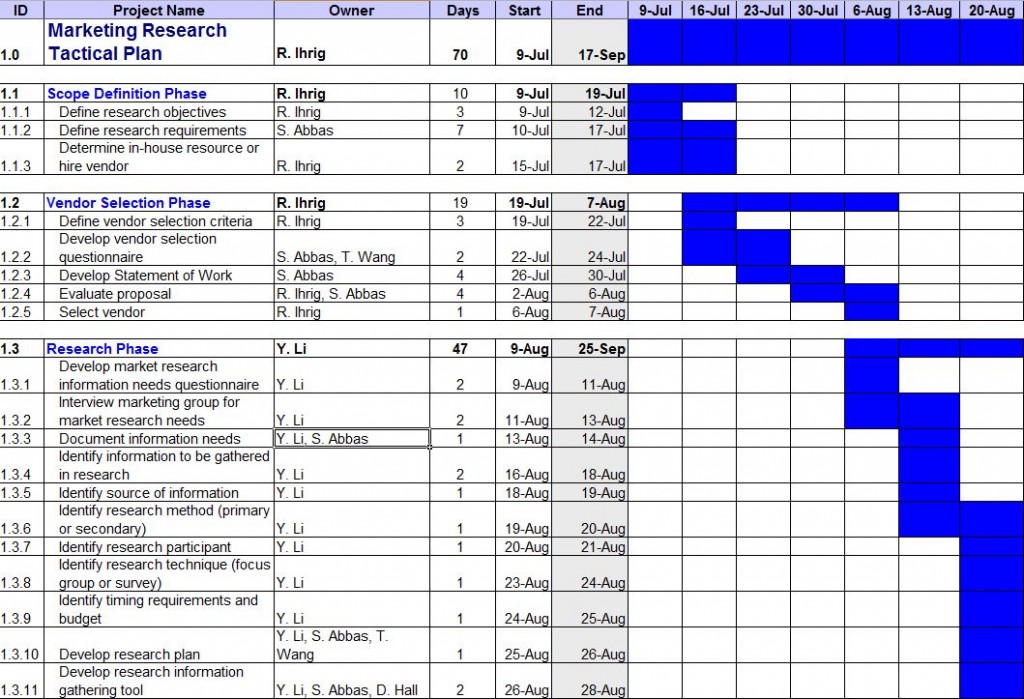 Creating a successful business does not begin with a hope and dreams. Instead, it starts with a plan. A plan gives structure to a business, and it enables it to come to fruition. A Business Marketing Research Plan is an excellent way to bring a business from talking about ideas and projects and bringing them to reality. Here are some ways to enable this to happen.
Using the Business Marketing Research Plan Effectively
This unique template can truly assist a business in becoming efficient, and it starts with defining various terms within the company. This important work enables team members to understand the purpose that the business has and what the goal is to be.
Vendors can enhance a company, or they can do it great harm. Finding the ones who work efficiently is made easy with this template of Business Marketing Research Plan. There are helpful sections that are designed to ask difficult questions and can keep people accountable.
Finally, in order to move forward, research is to be done in order to see the path clearly. Although this step seems frustrating to some, it can help the company move forward and look to the future for what comes next.
When considering this wonderful resource, keep in mind that this template is free, and it can be customized for many people to use.
Helpful Tips When Using the Business Marketing Research Plan
When looking at this beneficial template, companies may recognize that there are things that need to be taken out or put into the template. The desire to do this is quite natural, and it should be. After all, each business is different, and it makes sense to use the template that fits their needs.
To some, it may seem like dates are unimportant, but that is far from the truth. Dates are like deadlines, and it enables people to look at a goal that focuses on the big picture instead of focusing on little things. Dates on this template can be changed by management and that enables team members to focus on specific dates, such as year-end deadlines and monthly reports.
Working with vendors can be difficult, but the Business Marketing Research Plan will help a business to better understand the working relationship it has with various vendors. Vendors performances may be tracked and reports can be made to superiors of vendors who are not performing well.
Download: Business Marketing Research Plan
Related Templates:
X
Your free template will download in
5 seconds
.
View this offer while you wait!