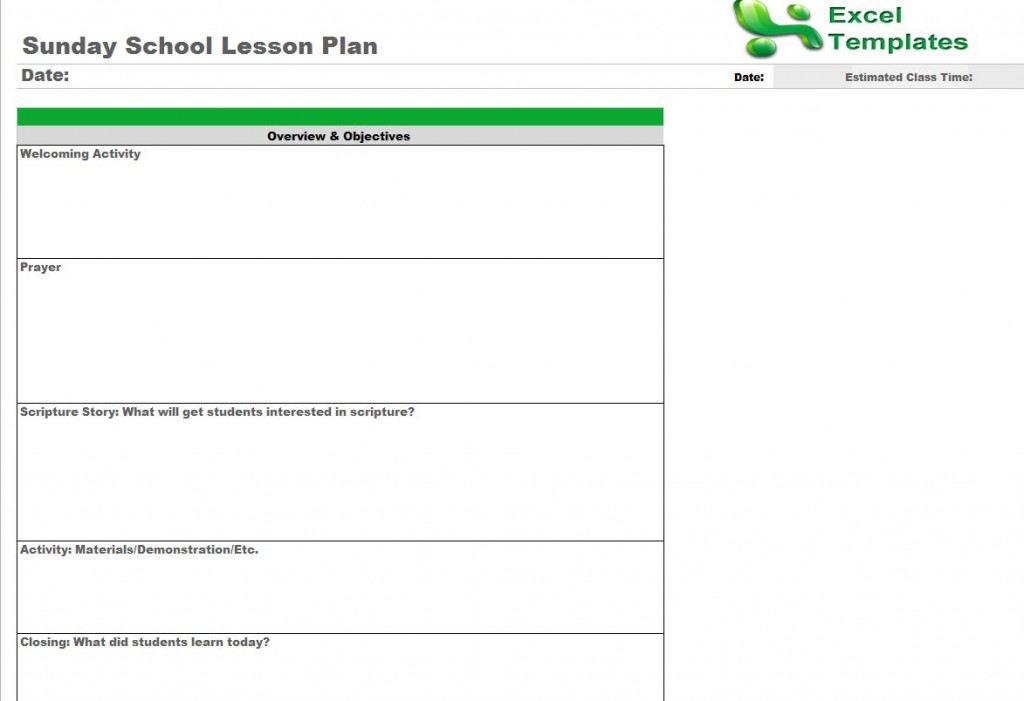 Having a Sunday School lesson plan template can help a Sunday School teacher plan excellent lessons. There are a number of sections that may appear on the template to cover all areas.
Welcoming Activity for the Sunday School Lesson Plan Template
Having a template that includes a space to put your welcoming activity will make it easier to plan lessons from beginning to end. Oftentimes, students trickle into class, with some early arrivals and some who may be on the later side. Having a welcoming activity allows a meaningful learning experience that ties to the main lesson for the kids who are early and on time. For the students who are late, they may miss on the welcoming activity, but not a chunk of the main lesson.
Prayer
A Sunday School lesson plan template can have a space for the prayers of the day. It is nice to open and close with a prayer. A template could have a spot for both the opening and closing prayers. If not a specific prayer, there could be a prayer topic or focus.
Scripture Story
Having a story from scripture to get the students interested in the topic is a fantastic way to start the main chunk of the lesson. Including this on the template will make it easy to plan ahead of time.
Activity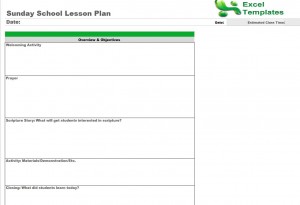 A large portion of the template can be dedicated to the activity for the day. Having a place to not only write down what the activity is, but also having a place to list out what materials may be needed will help make planning a breeze. Whether the children are acting out a bible story, building a replica of Noah's Ark or working on a service learning activity to help those in the community, an activity section can organize all the information needed.
Closing
After the activity portion of the lesson, gathering the students to discuss what was learned will help them remember and process the lesson. Having a chance to talk with their peers and their teacher can lead to greater understanding of the message of the day. Including a section for closing on a template will ensure that this valuable piece of the lesson doesn't get overlooked.
Notes
A Sunday School lesson plan template can ease planning and increase the power of the lesson. When it is planned ahead of time and written down in an easy to follow format, you will be much more relaxed and able to focus on your students' learning.After the students have departed, it is a good idea to take a few moments and reflect on how the lesson went. If you have a lesson plan template, it is easy to jot down notes on what worked well, what didn't work so well, what you'd do again and what you could do differently next time. This makes it so you have a resource all ready to go for the next time the lesson is given, instead of starting from scratch.
Download: Sunday School Lesson Plan Template
Related Templates:
X
Your free template will download in
5 seconds
.
View this offer while you wait!