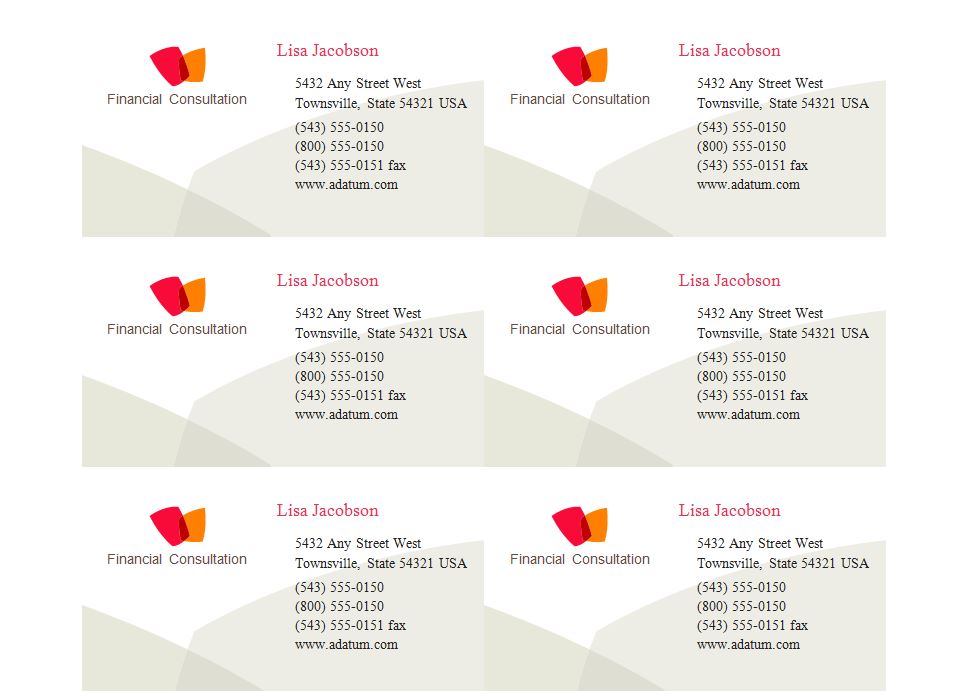 ExcelTemplates.net does not sell Avery® branded products. "Avery ®" and all other Avery-branded product names and SKU trademarks are trademarks of Avery Dennison Corporation. Avery Dennison does not sponsor or endorse any templates/content available on ExcelTemplates.net.
The Avery template 8371 similar, sheet is great for those that want to create their own business cards without the hassle and the fees that come along with ordering them through other businesses. The document, in the style of Avery template 8371, sheet is extremely easy to use, quick to customize, and will give your business cards that are sure to leave an impression on those you leave them with. Download them for free on this page today!
How to Use the Template Compatible With Avery Template 8371 Sheet
Here is a step-by-step explanation on how to use the document, comparable to Avery template 8371, sheet:
The first step is to put your company name at the top of the business card. This is extremely important because you want to make sure that your name will be associated with your company.
There is a box to the far right of the template for each individual business card. These blocks are completely customizable. Change the colors to match your company's colors.
Third, you will need to place your first and last name, and right below that you will need to type your title with your company.
Last, you will need to put the rest of the company's information. This includes the street address, telephone number, and your personal e-mail associated with the business.
Here are some tips to make the business cards made using the Avery template 8371 similar, sheet customized and professional:
Always make sure you spell check. This is very important because if there are misspelled words, or if the company's name is misspelled, it could come off as very unprofessional.
Make the customizable blocks match your company. Every company has at least 2 or 3 colors that they are associated with; by using these colors it will help you customize the business cards.
Match the font with the font that your company uses on their letterhead and other professional letters.
The document, comparable to the Avery template 8371, sheet will help you create professional and customized business cards without the hassle of going through other companies. This template is easy to use and is free to download off of this site. Begin creating your very own business cards right away.
Download: Template Compatible With Avery Template 8371
Related Templates:
X
Your free template will download in
5 seconds
.
View this offer while you wait!