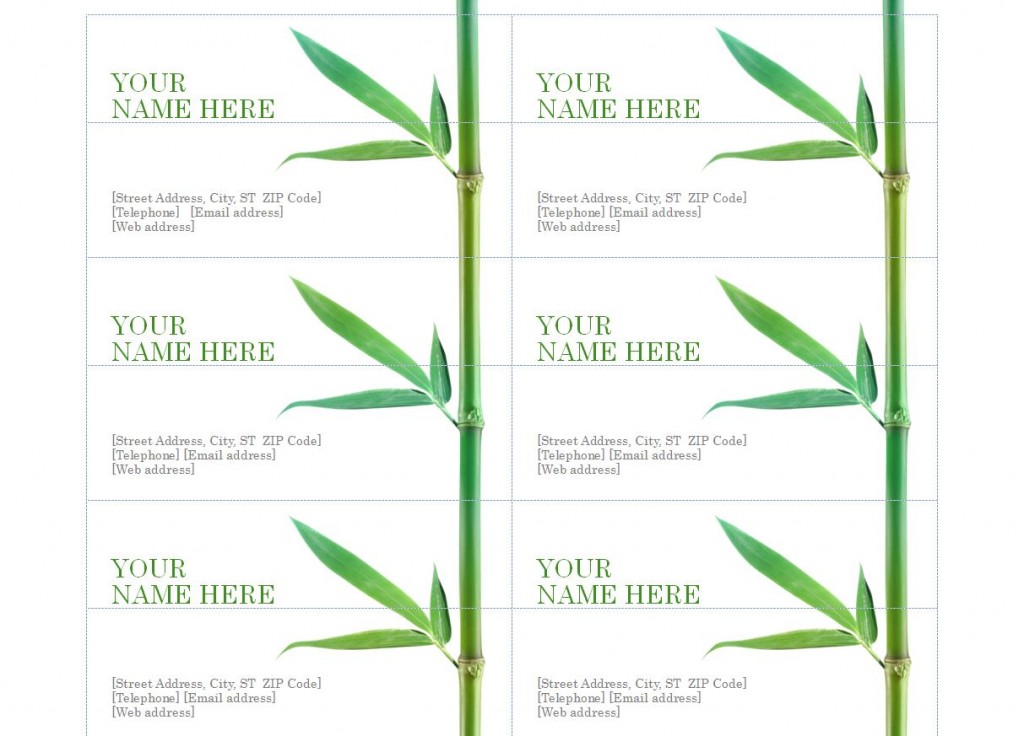 ExcelTemplates.net does not sell Avery® branded products. "Avery ®" and all other Avery-branded product names and SKU trademarks are trademarks of Avery Dennison Corporation. Avery Dennison does not sponsor or endorse any templates/content available on ExcelTemplates.net.
The first step to running a happy and successful business is communication. It is important that people remember your business and have something to take away from it. That is why business cards are such an important and integral part of any successful company or business. Often times, people can forget many aspects of a company but being able to take a business card can remind them of your company's outlook and professionalism. You can download a free, customizable, easy-to-use Avery template 5371 style, sheet business card sheet here!
Using Your Document Compatible with Avery Template 5371 Sheet
This Avery Template 5371 style, document sheet is perfect for making business cards that have a real, natural-looking theme. These bamboo-inspired business cards come 10 to a template. Simply download the template and you can start creating hundreds of business cards for a low price and in the convenience of your own home. You can use this Avery-compatible business card template with Avery 5371, Avery 5911, Avery 8371, Avery 8471, Avery 8859, Avery 28371, Avery 28877, and Avery 28878. After printing and separating, the business cards will be 3-1/2 x 2 inches each.
Simply input your personal or business information and start printing, now!
Personal Business Cards with the Document Comparable to Avery Template 5371 Sheet
Personal business cards give consumers an idea of who you are and what your business represents. By downloading this document, styled like the Avery Template 5371 with bamboo design, you are creating a welcoming and naturalistic feeling for your company. The tranquil and inviting design ensures those consumers and others who you receive your business card to will feel comfortable and secure calling you for your business. You can create 10 cards to every one Avery Template 5371 style, sheet. That means you can easily create 100 business cards, today, by simply creating 10 copies of your Avery Template 5371 similar, document.
Say Goodbye to Hassle!
Forget having to order business cards from an outside source who will charge you for what you can do yourself! Be sure that the business card you are going to hand out to represent you and your business is exactly how you want it to be. By using this free template you can simply and efficiently create outstanding business cards without having to wait for them to come in the mail! Download your free customizable Avery Template 5371 style, document for business cards, now!
Download: Sheet comparable to Avery Template 5371
Related Templates:
X
Your free template will download in
5 seconds
.
View this offer while you wait!