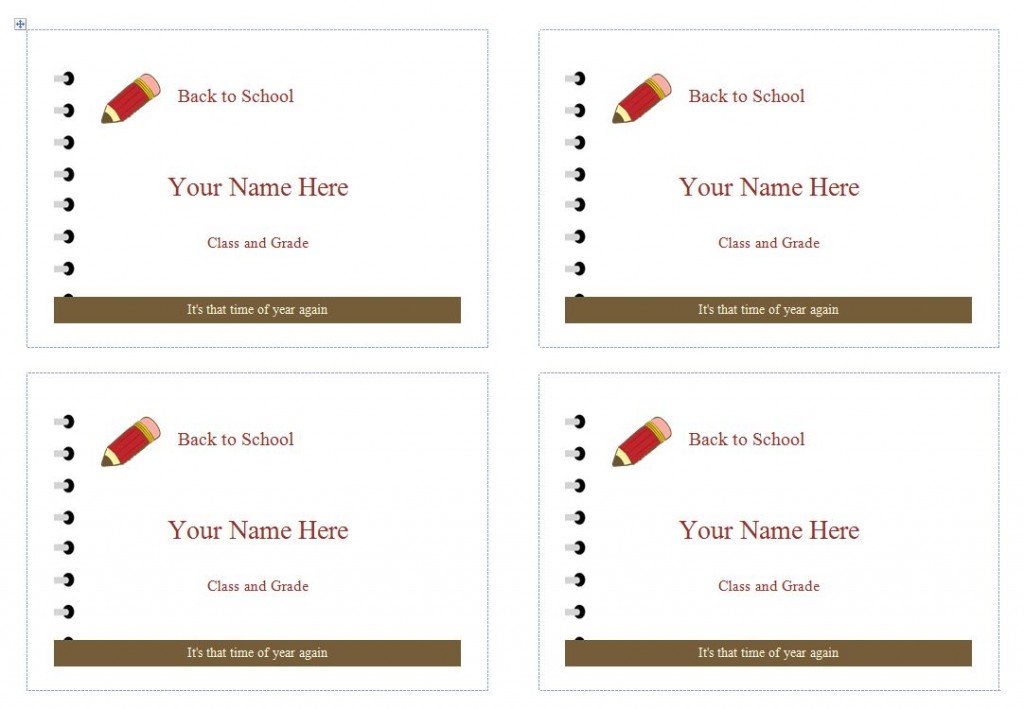 ExcelTemplates.net does not sell Avery® branded products. "Avery ®" and all other Avery-branded product names and SKU trademarks are trademarks of Avery Dennison Corporation. Avery Dennison does not sponsor or endorse any templates/content available on ExcelTemplates.net.
This document, in the style of the Avery ID badge template, provides a practical way to maintain structure and order for participants of your event or function. If multiple groups will be in attendance such as speakers, volunteers, staff, sponsors and guests of honor, ID badges are great way to clarify who's who. ID badges also expedite familiarization of participants with each other and are functional as they seamlessly promote networking and conversation. We provide a free download of the document, in the style of the Avery ID badge template, to make the job of an event organizer easy and to assist with the event being a success.
Create a Vibrant Environment with the Template Compatible with Avery ID Badge
The template, comparable to the Avery ID badge template, is free, easy to customize and is obtainable with a mouse click. Badges can be customized by adding images, borders and selecting fonts of your choice. This gives the event organizer the opportunity to tailor ID badges to compliment the theme of the event. Badges can display information that is relevant like company name, job title, event activity title, group affiliation, slogans and more. If necessary, templates can be customized with different colors to differentiate groups which can be beneficial for easy association and identification from a distance. ID badges facilitate an environment of dynamic communication and exchange of ideas within the context of the event and beyond. Examples of events both formal and casual that can benefit from an this Avery ID badge similar, template include;
Business meetings
Private parties
Seminars
Conferences
Educational Events
Sporting Events
School Events
Sales Events
Artistic events
Award ceremonies
Speaking events
Holiday parties
Family functions
The document, in the style of the Avery ID badge template, is a great way to promote a fluid atmosphere for attendees. In addition, badges can facilitate security issues and easily organize groups into designated areas. ID badges promote organic communication and cohesion for participants in conjunction with aiding participants who might be challenged with initiating conversation and networking. Customization options of badges have no boundaries and are limited only by the imagination of the organizers' badge designers.
The document, in the style of the Avery ID badge template, is also configured for quick and easy distribution to attendees upon arrival and registration. Most important the badges have enough adhesive bond to remain on an article of clothing or material for the duration of the event, but will not damage any type of fabric once removed. Using the free template simply requires downloading it right here which will be available on your computer immediately. We encourage all to download the template for free, get creative with your badge and make your event a success.
Download: Compatible with Avery ID Badge Template
Related Templates:
X
Your free template will download in
5 seconds
.
View this offer while you wait!