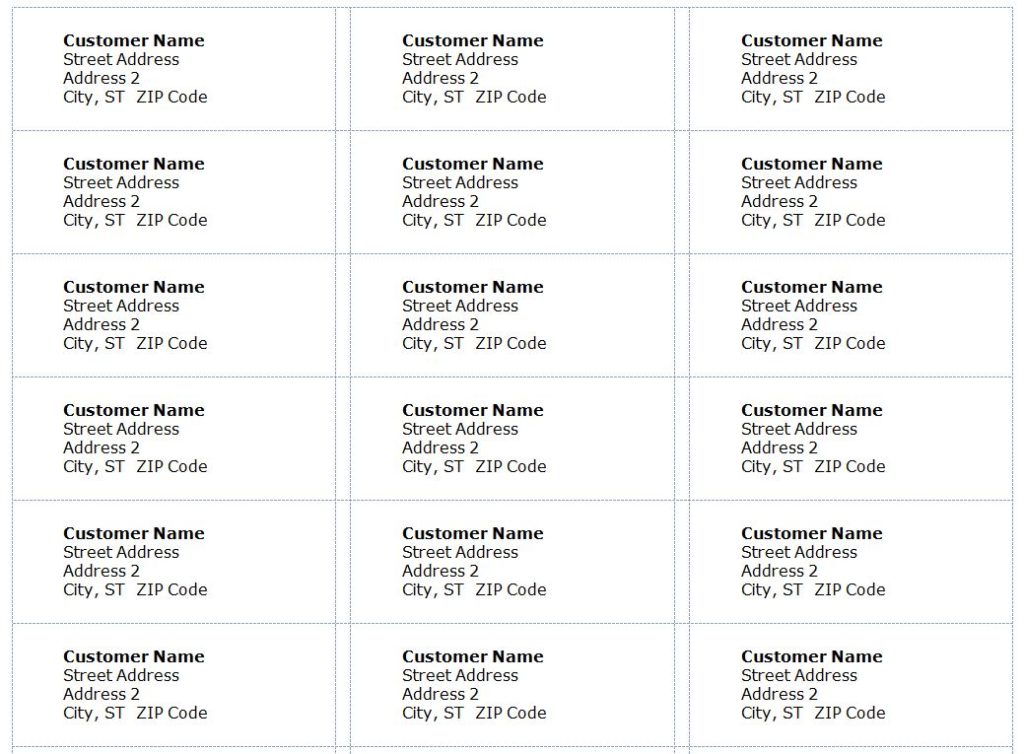 ExcelTemplates.net does not sell Avery® branded products. "Avery ®" and all other Avery-branded product names and SKU trademarks are trademarks of Avery Dennison Corporation. Avery Dennison does not sponsor or endorse any templates/content available on ExcelTemplates.net.
The Avery template 5160 comparable, sheet is useful for everyday tasks and even for business-related duties. The document, similar to the Avery template 5160, sheet is available for free on this page and is the easiest, fastest, and most accessible template to use. This template is great for folder labels, mailing labels, and project labels. This template will save you time and will help you customize the labels to your liking.
How to Use the Template Compatible With Avery Template 5160 Sheet
Here a few easy steps to help you begin to create the most customized labels using the sheet similar to the Avery style Template 5160 sheet:
There are 30 labels per sheet; so first thing is to click on the first label and set up the format that best fits your needs. For example, the most common format is to center each line in the label. But you are not limited to this; you can push them all the way to the left or right, or even a little bit of everything.
Second, fill the label with the mailing address or the heading you need.
Last, print out the labels and begin using them with ease.
Additionally, here are some tips that will help make your labels made with the document in the style of the Avery template 5160, sheet more neat and professional:
Always make sure you spell check. There is nothing worse than sending out a letter and having the name spelled wrong or even their address.
A test print is always best. This will prevent you from wasting your labels and it will give you an idea of how they will look before you print them.
You can change the font style and the font size on this template. Always play around with the different fonts to see which one best suit your project.
The Avery template 5160 similar, sheet will help you easily customize your labels to suit your personality and your business. They are easy to use, quick to make, and make your folders, letters, and project binders look very neat and professional. And for your convenience, the document, in the style of the Avery template 5160, sheet is downloadable straight off of this page. Get it today!
Download: Avery-Compatible 5160 Template
Related Templates:
X
Your free template will download in
5 seconds
.
View this offer while you wait!