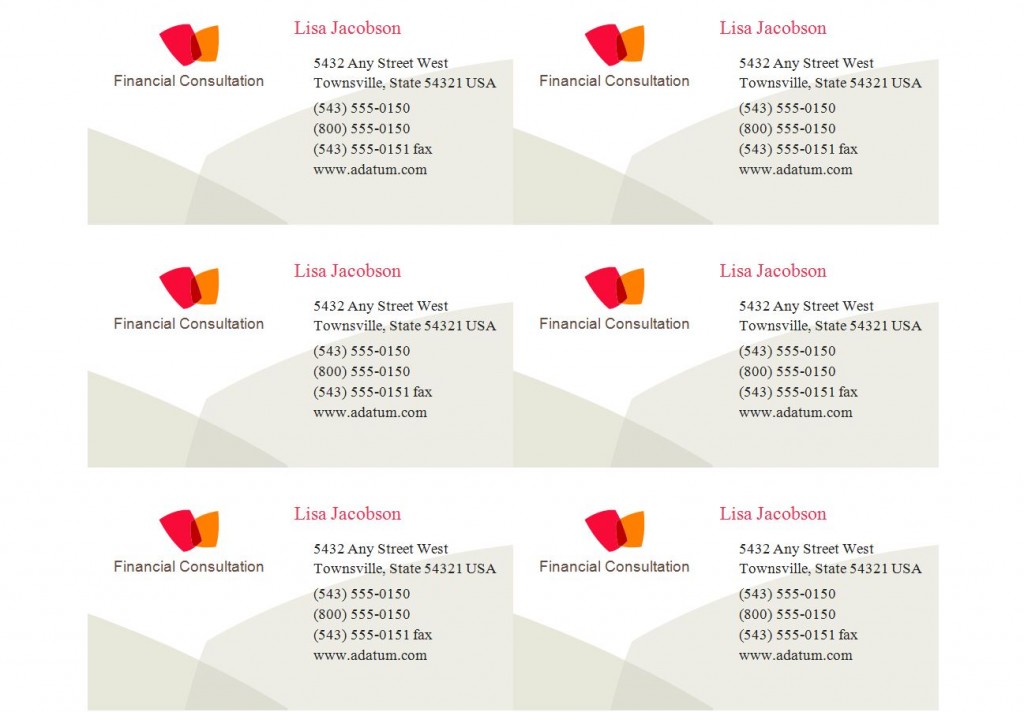 ExcelTemplates.net does not sell Avery® branded products. "Avery ®" and all other Avery-branded product names and SKU trademarks are trademarks of Avery Dennison Corporation. Avery Dennison does not sponsor or endorse any templates/content available on ExcelTemplates.net.
Most people in business know that having a personalized business card to leave with your prospects or clients can be key to generating more business for your company. Avery offers a template – Avery Business Card Template 8371 – that can help you create business cards customized to fit your business needs.
Customizing your business cards is a great way to create your own eye catching design and show off your style to your prospects or clients while allowing a unique design to represent your company. The Avery Business Card Template 8371 sheet allows for easy use and print, getting your business cards quicker to you than waiting for an order to be shipped.
How to Use the Template Compatible with Avery Business Card Template 8371 Sheet
First, download the free template on this page.
Second, begin customizing the template as you need. With the Avery Business Card Template 8371 you are able to select the card edge, coat type, number per sheet, color, and what type of printer you will be using. More customizations are available for you on the template page. You are even able to add your company logo to your custom design.
Lastly, once you have selected the template that best suits your needs, click to download the free, easy-to-use Avery Business Card Template 8371 on the same page and begin your custom design!
Tips for Using the Template Comparable to Avery Business Card Template 8371 Sheet
First, since a business card is generally a prospect's first impression of your company, be sure to create a design that will make a lasting impression on everyone you hand one to.
Second, when proof reading your customized business cards make sure all your information is on there and spelled correctly. Be sure to include any company logos, phone numbers, addresses, emails, your name, and any slogan that your company may have on it. Also check that your template is customized to fit your style.
Third, with the Avery Business Card Template 8371 sheet, you are able to save your design in your Avery account allowing you to reuse the design as needed! Be sure to take advantage of this service – you never know when you might run out of your customized business cards!
Download: Template Compatible With Avery Business Card Template 8371
Related Templates:
X
Your free template will download in
5 seconds
.
View this offer while you wait!