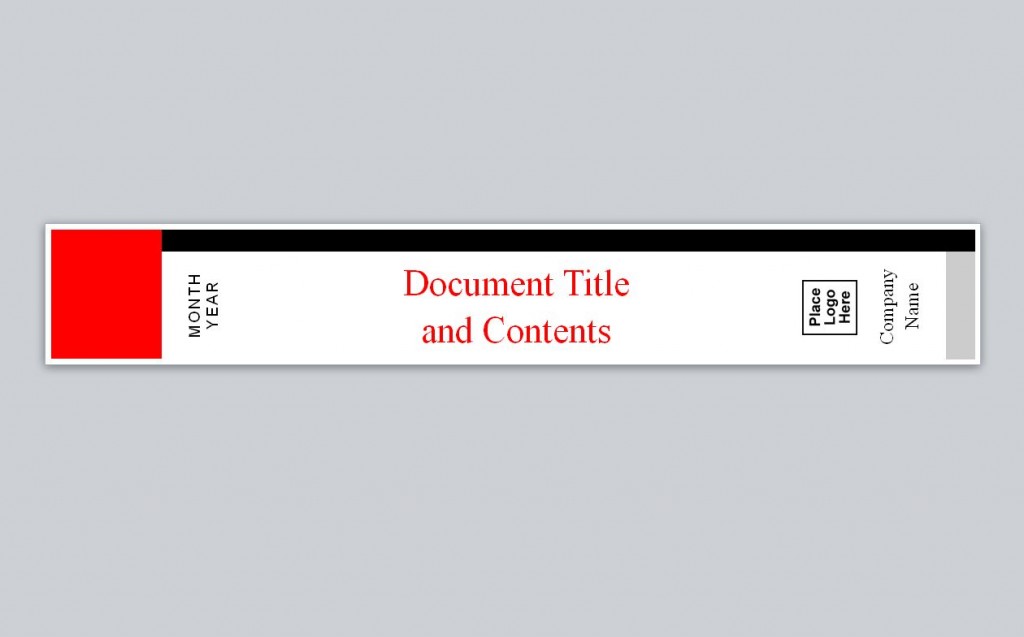 ExcelTemplates.net does not sell Avery® branded products. "Avery ®" and all other Avery-branded product names and SKU trademarks are trademarks of Avery Dennison Corporation. Avery Dennison does not sponsor or endorse any templates/content available on ExcelTemplates.net.
The document in the style of the Avery Binder Spine Template can be used to meet your needs as a businessperson, and it can be downloaded for free and rather easily. You can print it right out and then insert it into your Avery-style Binder. The document comparable to the Avery Binder Spine Template for Avery 89105 is easy to use too, for you can customize it to fit your every need as a businessperson or student, and you can change the information on the template to meet your own personal needs. Here's how:
Using the Sheet Compatible with Avery Binder Spine Template
First, you'll want to change the day and month to meet your own deadlines or dates of use. You'll also want to change the "Contents" line to suit what you're using the Avery Binder Spine Template style, document for. The sheet in the style of the Avery Binder Spine Template can be used for just about anything, and you too can find a way to make it work for you as you get to your daily needs. You can also upload a logo, so be sure that you have a copy of your business or company logo on your computer. Finally, you can write the name of your company or business on your Avery-style Binder Spine Template. This is useful, for you can make sure to file it with your work items, or to separate it out from your home binders.
The document in the style of the Avery Binder Spine Template can also be used for other projects, such as home projects. You can write the name of a loved project on the template, and you can then separate out your home life from your work life easily. It should be simple to do this, and as the template is easy to use, downloadable and customizable, and there are various uses you may have for this template.
If you're working on school projects, you can use this template and you can even print your school's logo and put it on the binder, too. These professional looking binders will then be part of your overall look as a student or worker, and they will keep your clients impressed and your work organized. So download the template today, and don't waste any time letting this template help you organize your life for the better.
Download: Compatible with Avery Binder Spine Template

Related Templates: