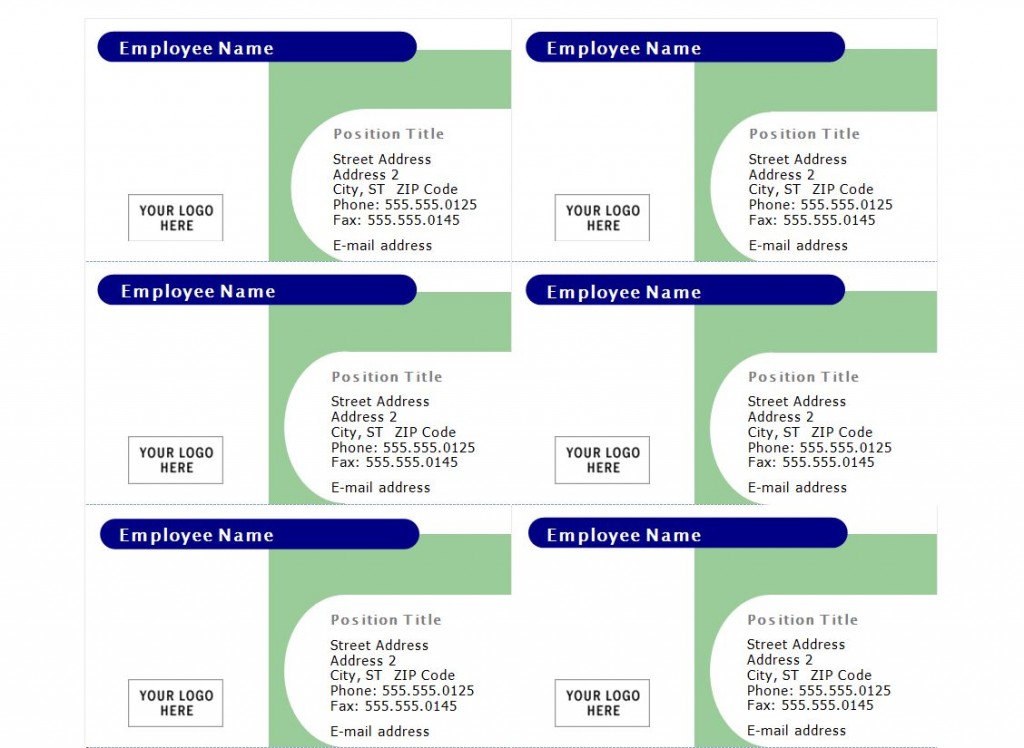 ExcelTemplates.net does not sell Avery® branded products. "Avery ®" and all other Avery-branded product names and SKU trademarks are trademarks of Avery Dennison Corporation. Avery Dennison does not sponsor or endorse any templates/content available on ExcelTemplates.net.
There are some people who claim old-fashioned business cards are obsolete. They're a relic of a pre-digital age, and they have no place in a modern society. However, despite the naysayers, having a business card is one of the primary means of getting word out about what someone does. Whether they're available at the office, given out at a convention, or just included with a receipt, these cards can make sure customers and potential customers have the necessary information firmly in hand. For those who want the power to print their own business cards straight from any printer, all that's necessary is this document, similar in layout to Avery 8376 template.
What Does the Comparable Avery 8376 Template Do?
This template, which works in Microsoft Word 2003 or later, allows users to create a page of their own business cards. Simply download the template, in the style of the Avery 8376, from the link included on this page, then open it. Click "Save As" and name the business card sheet something memorable, like "Randy's Hot Rods 2013 business cards". Once the template's been saved, simply fill out all of the information you want on the business card. As soon as the cards look how you want them to, simply save them again, put in the appropriate kind of card stock, and click print. With the aid of a cutting table, you'll have smooth, shiny looking business cards ready to hand out to anyone who asks for your company information.
Benefits of the Comparable Avery 8376 Template
There are a slew of benefits that come with using the template, similar in layout to the Avery 8376 template, aside from the savings one experiences from not having to go to the printers. The template is free to download, for instance, and it can be downloaded over and over again. So if the template gets accidentally deleted or overwritten, corrupted or otherwise eliminated, it's completely free to download again and again. With all of the heavy lifting calculated, and the user put squarely in the driver's seat of his or her own marketing, this template is a great way to get ahead of the competition with their cookie-cutter business cards.
Download: Comparable to Avery 8376 Template
Related Templates:
X
Your free template will download in
5 seconds
.
View this offer while you wait!