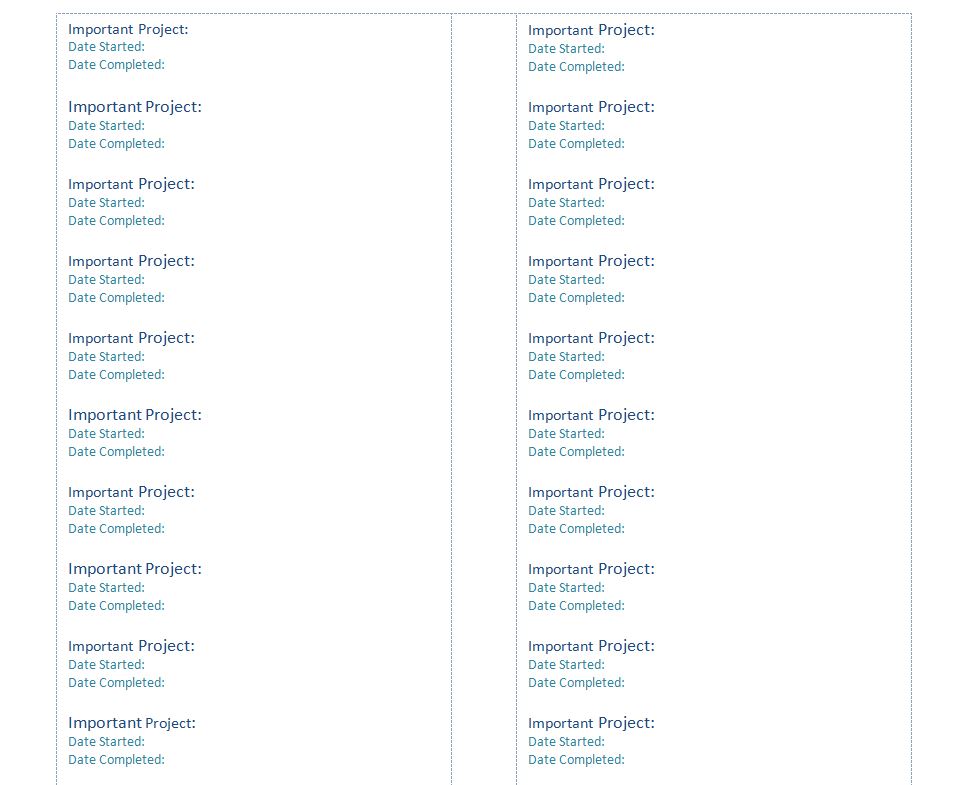 ExcelTemplates.net does not sell Avery® branded products. "Avery ®" and all other Avery-branded product names and SKU trademarks are trademarks of Avery Dennison Corporation. Avery Dennison does not sponsor or endorse any templates/content available on ExcelTemplates.net.
Locating a reliable template to take care of your label needs is strictly a personal choice. You may learn from your paint software that it came with a default label printing feature. This means you have a lower chance of getting the features that are exclusively dedicated for labels and their designs. Some label software is hard to use as well. Others cost a lot and are complex in terms of functionality.
If you are in need of a labeling tool that lets you choose the design, customize the label and at the same time print or save it to your system, then this page offers a wonderful opportunity to download such a tool – the Avery 8366 Label Template style, document. What this template does is not a secret anymore. It has an add-on called Avery ribbon that lets the user use the template to its full extent. The template comes with a tested and validated macro set from Microsoft. All you need to do is "enable content" after downloading the template from this page and let the macros be installed in appropriate location.
Using the Sheet Compatible With Avery 8366 Label Template
The document similar to the Avery 8366 Label Template is easy to use once the required files are stored. The labels that can be printed from the tool are 2/3 x 3-7/16 inches and are compatible with Avery 5366, 8366, 8066 and 45366. You can also find matching templates for more options. Once the required label is selected, it is ready to be either printed or stored in the computer for future use.
The Template Comparable to Avery 8366 Label Template In a Nutshell
The Avery 8366 Label Template style, document is the best way to print labels for any purpose. For businesses, this template can be used to print labels for products, parts and accessories. And for homes, the template comes handy for letter labeling, labeling books and magazines as well as labeling spices and condiment containers. With the template, you can also create colorful labels for party goodie bags, gifts and household items. Overall, the Avery 8366 Label Template styled sheet is an useful tool for any project – big or small.
Download: Template Compatible with Avery 8366 Label Template
Related Templates:
X
Your free template will download in
5 seconds
.
View this offer while you wait!